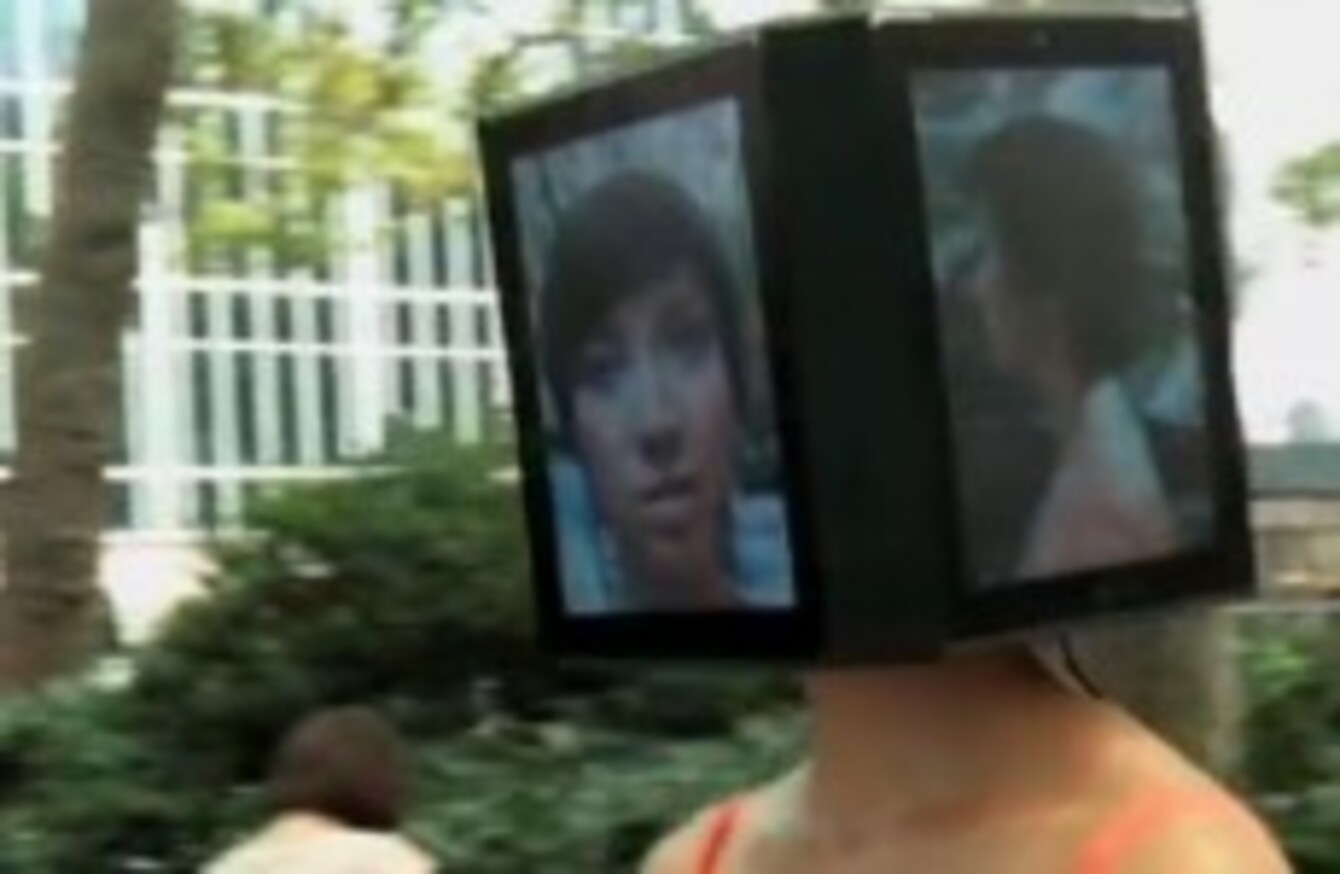 Image: Screengrab via YouTube.
Image: Screengrab via YouTube.
AS PUBLICITY STUNTS go they don't come more unusual than this girl walking through a New York park with her head quite literally covered in iPads.
Four iPads replace the head of a pretty brunette, known only as 'Mia', according to cayCompass, with the pre-shot video cleverly timed to match her every movement as she walks through Bryant Park, reads a book and even smiles at passersby who are mostly men looking thoroughly confused.
One of the men even strokes her 'face' swiping through pages of the magazine the ad is promoting, Cosmo For Guys, an iPad exclusive app which has been developed for men in their mid-20s who are "truly evolved" and "ready to accept the information" that the app gives, according to Cosmopolitan's editor Kate White who spoke to New York Daily News.
Check it out:

Hat tip to @benjamincohen.