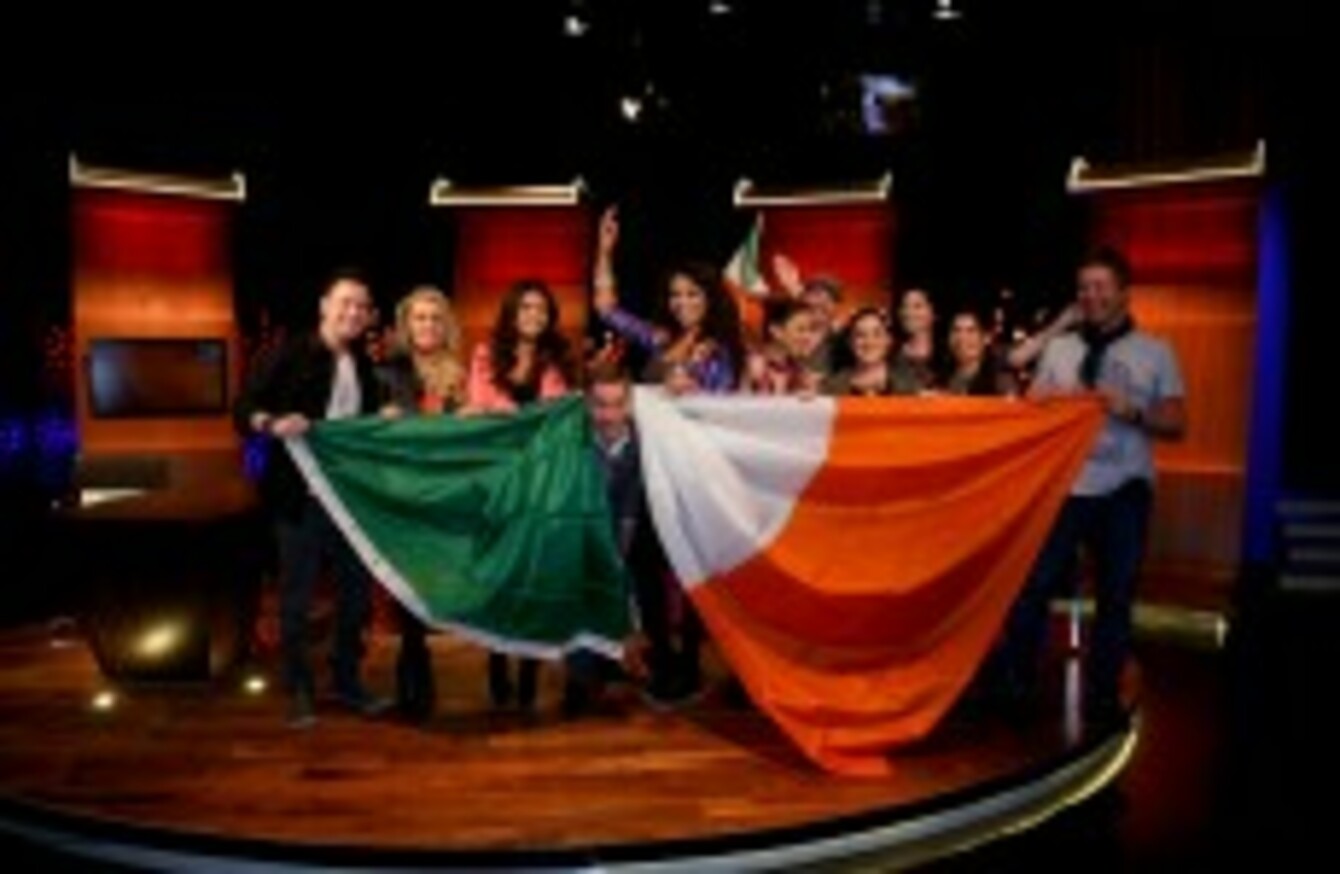 Image: RTE
Image: RTE
TONIGHT, IN A special edition of the Late Late Show, RTE 1 will air the final of Eurosong which determines who will represent Ireland at the Eurovision Song Contest.
The five final acts will perform their songs, the public will vote, and one will be selected.
RTE have invited Lordi, Finnish rock stars and former Eurovision winners, to perform, but we can't help but think there is more that could be done to spice up the competition.
Aside from singing their songs, what could we get the contestants to do to make tonight more interesting?
We could make them carry cheese down a steep hill.
YouTube/CSSurvivor
We could get them to compete in a complex marshmallow eating contest.
YouTube/ASIAnafticus
We could make them hang on bananas while we spray chocolate at them.
YouTube/MsEttenna1
We could make them go through an extreme obstacle course.
YouTube/BBC
We could hide a clue in a tomato in a giant pile of tomatoes and make them look for it while other people throw tomatoes at them.
YouTube/cylusdesign
Actually, that might even be too mean for us.
It's probably too late to spice things up this year, but maybe if we submit our ideas we can have an impact on next year's proceedings.
Here's hoping!