1. Do you think predrinks is usually the best part of the night?
PA Images


2. Choose your favourite drink.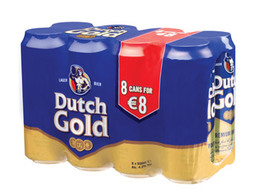 ShelfLife
Dutch Gold
Supervalu
Prazsky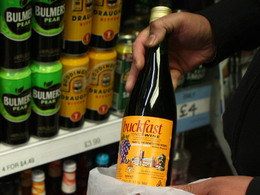 PA Images
Buckfast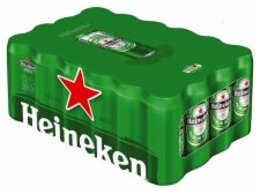 Tesco
Heineken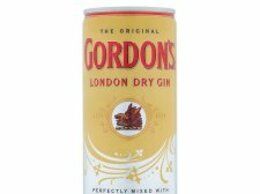 Tesco
Canned gin and tonic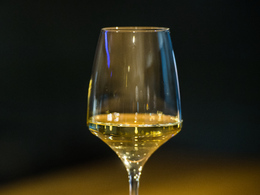 PA Images
White Wine


3. How well do you handle being awake for 24 hours?
PA Images
I can't handle it at all. I've never stayed awake for that long.
I'm a little groggy, but surprisingly functional.
There's not a bother on me after an all-nighter.


4. It's 5am and you're at a party. Someone connects their phone to the Bluetooth speaker and starts to play 'Waterloo' by ABBA. How does it make you feel?
Youtube
That's my cue to call it a night.
I'd ask whoever had the speaker to put something else on.
That's my cue to take off my top and roar ABBA lyrics in somebody's face.


5. Could you survive a night out with only €20?
PA Images
Wait. People spend MORE than €20 on a night out?
Yeah, just have to give it my all at predrinks.
Absolutely not. That barely even covers my taxi home.


6. Have you ever gotten half way through a music festival and asked yourself "Why have I done this to myself? Would it be really bad if I went home early?"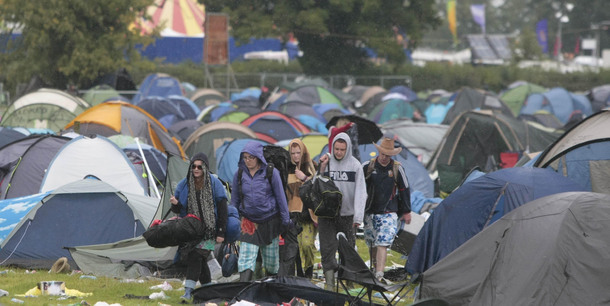 PA Images
Never, I savour every minute. You only get to do it a couple of times a year.
Just for a second when I've got a really bad hangover a day or two in.
Yes. I spend every minute counting down until home time, then go home and insist that next year it's glamping only.


7. What do you think of Orchard Thieves?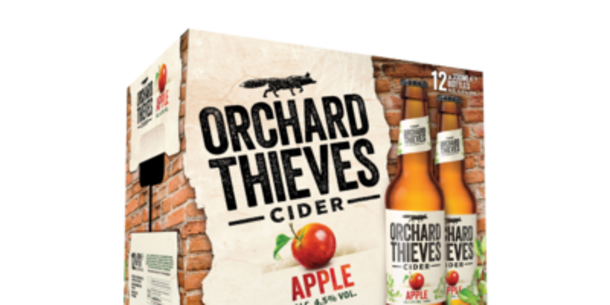 Centra


8. Pick the festival lineup that appeals to you most.
PA Images
Fatima Yamaha, Detroit Swindle, Kerri Chandler, Bicep, Tensnake, Ron Trent, Huxley.
Haim, Chvrches, The Lumineers, Jake Bugg, Mumford & Sons, Kodaline, Sam Smith, Hudson Taylor.
Kaytranada, Bonzai, Jamie XX, Rejjie Snow, Princess Nokia, Jorja Smith, Sampha.
I don't know any of those artists.


9. You went out on Saturday night and it's now 6am on Sunday and you're absolutely wrecked. Do you get a taxi, or wait until 9am for the first bus home?
PA Images
This scenario is completely unrealistic for me. I'd be tucked up in bed by 2am.
I'd be seriously lucky if I had any money left for a taxi at that hour.
Even when I'm tired, I stay as long as my mates are still out. FOMO and all that.
Taxi as soon as I get fed up.


10. It's only 1.30am. If you and your pals get to the point where you all agree that you're having a shit and very boring night out, what do you do?
PA Images
We'd cut our losses and go for a bit of food before getting a taxi.
Wait it out, until the nightclub closes at least. You never know, could turn out to be the best night ever.
Stick it out until and try find a decent after party, sure we're after getting dressed and all.The after party will probably be better. Answer all the questions to see your result!
Humans of the Sesh/Facebook
You scored out of !
You can totally hack the sesh.
Sleep? What's that? If there's cans and decent music within a 5km radius of you, you'd rather be there than in bed. You have little regard for your health, but plenty of regard for a laugh. When you're not on a night out, you move through the rest of the week like a zombie, probably on a strict diet chicken fillet rolls and Lucozade. You seem like you're having a really good time, but when you look closely, you can see that there is pain in your eyes. Sometimes, when you're alone at night, you cry because you miss the 12.5g Amber Leaf.
Rob Gale/Facebook
You scored out of !
You would just about survive the sesh.
You always give it your best go, but you're fairly sensible. You might be getting a little bit older now. You're not completely ready to call it a day, but at least you know the one that's one too many. All you need is a big bag of cans. Nothing more, nothing less. You laugh at the antics of your peers, but you know better than to shave a mohawk into your hair the night before a 9am shift of working with the public because it would be 'gas'.
Jackson Court Hotel
You scored out of !
You can't hack the sesh at all.
The word 'sesh' turns your stomach. How can people actually enjoy walking around topless while sweating profusely and blaring techno through a Bluetooth speaker (or even worse - a phone in a mug) in a gaff whose owner they don't know, in front of a family dog who has seen things that nobody should ever have to see? Nights out for you are 2.5 sensible hours in Coppers, followed by a nice serving of fast food and some polite chit-chat with your taxi driver on the way home. You like to remain as fresh as possible the next morning.
DailyEdge is on Snapchat! Tap the button below to add!