IMAGINE THE LUCKY Gawker.com staff member (chuckle) who opened the package (giggle) containing Hulk Hogan's sex tape.
The website was sent the video anonymously, and was asked for no payment. All the sender asked was that the tape be watched. So obviously Gawker obliged and edited the half-hour tape down into one minute.
We can only assume that the other 29 minutes were just too much for the naked (guffaw) eye.
It's not clear when the footage was filmed, but it's thought to be a couple of years old. If you want to know all the gory details, you can head over to Gawker.com, which has given a blow-by-blow (snigger) account of the action.
(Spare a thought for Gawker employee Kate Bennert who edited the footage. We presume she's now lying in a darkened room somewhere)
So what did we learn from Hulk's sex tape?
1. Hulk is NEVER too busy to answer the phone.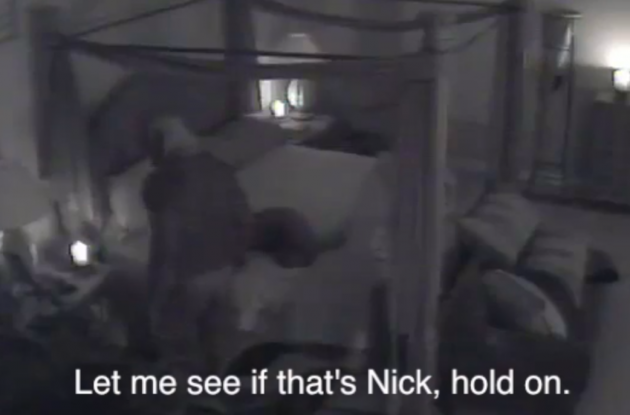 2. Hulk Hogan's ring tone is his daughter Brooke's song 'About Us'. Touching. (It wasn't Nick on the phone by the way, so he didn't answer it)
Uploaded by Crunka93
3. Hulk doesn't sunbathe naked. His tan line is one of the most identifiable things on the video.
4. Hulk doesn't mind sharing. The woman in the video is reportedly the ex-wife of his best friend 'Bubba the Love Sponge'. Bubba's voice can also allegedly be heard on the tape.
5. This has nothing to do with the sex tape, but take a look at this picture of Hulk Hogan and his new wife Jennifer McDaniel…
… now take a look at this photo of Hulk Hogan, his wife Jennifer McDaniel and his daughter Brooke. We think Brooke is the one on the right. We think. Uncanny.