HUMANS OF DUBLIN is the ridiculously popular Facebook page created by photographer Peter Varga that showcases the hidden stories of people in the capital.
And last night the Ray D'Arcy Show on RTÉ One featured some of the folks who have gone viral on the page. They started by interviewing the creator himself:
"Since working on the project I had to realise that sometimes the most uninteresting looking people have the most interesting stories"
RTÉ RTÉ
The first guests from the page that they featured were Claire and Sam – and Ray had a bit of a chat to them in the audience
RTÉ RTÉ
Last year they were down in Dublin from Belfast for a very special reason:
We went down to Dublin on an overnight stay. The reason we were down there was… I was going to propose to Claire. So we were taking a dander around Stephen's Green, and I was trying to find somewhere reasonably quiet to do it. I had never been down before so I didn't know how busy it would be. As I spot the place I wanted to go to, Peter approached us.
And he was on hand to take their photo, unaware of what was about to happen
Humans of Dublin Facebook Humans of Dublin Facebook
As Sam told Ray, though, he wasn't exactly worried about how the photo came out:
As I'm sure you can see in the photos, the first thing that I've got in my head is that I'm so nervous. Thinking "would you just take the photo and move on!"
Claire then took up their story: "He left me in the middle of Stephen's Green to run back to Peter and then after I said 'what did you say to him?' and he replied 'you'll see later'"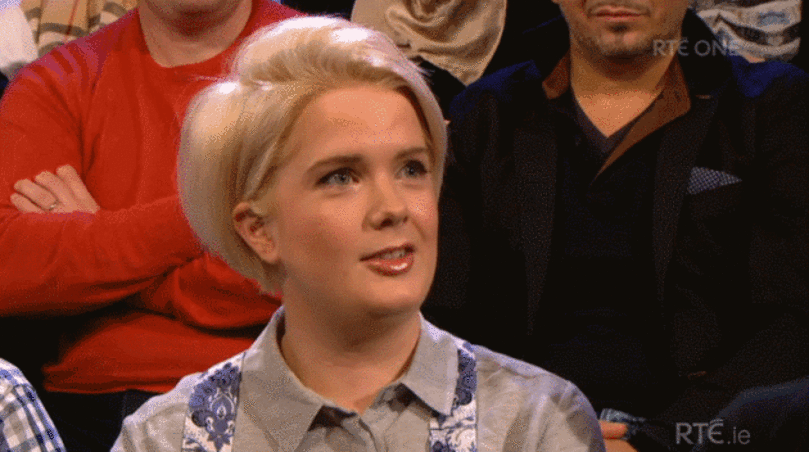 RTÉ RTÉ
Sam had told Peter that he was about to propose, so the photographer hung around and got these lovely shots of the moment she said yes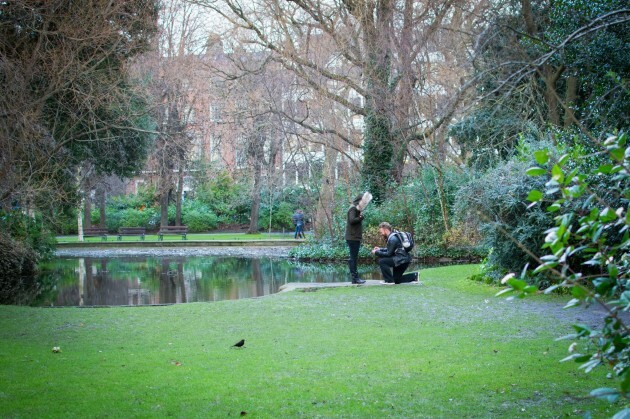 Humans of Dublin Facebook Humans of Dublin Facebook
A happy ending to a nerve-wracking trip to the park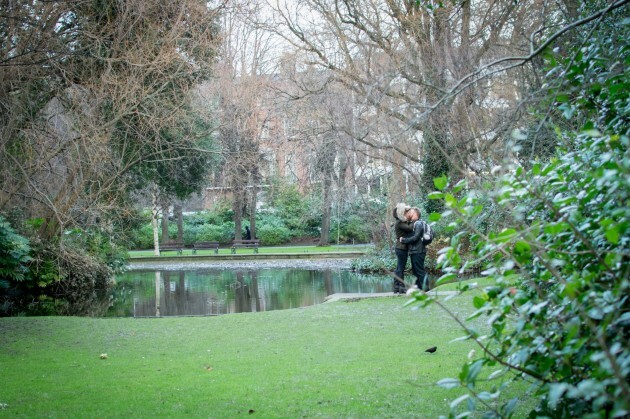 Humans of Dublin Facebook Humans of Dublin Facebook
We then found out that Peter is going to be their official wedding photographer on the big day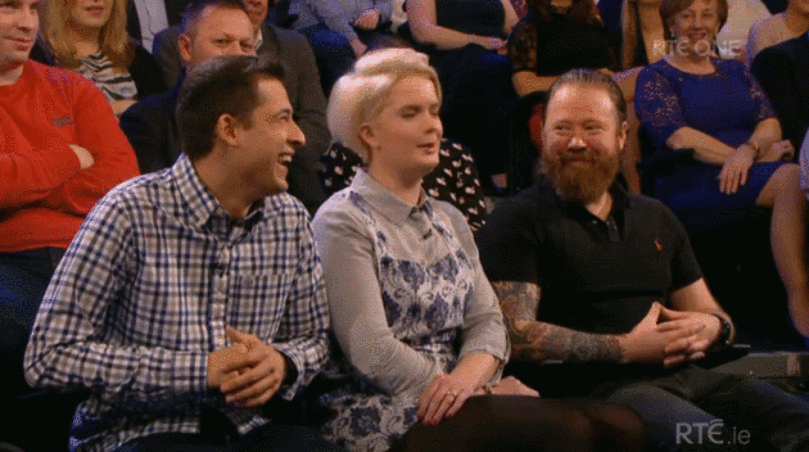 RTÉ RTÉ
Ah, bless.
Ray was then joined on the couch by two other people who had been photographed on Humans of Dublin – who both had very interesting stories to tell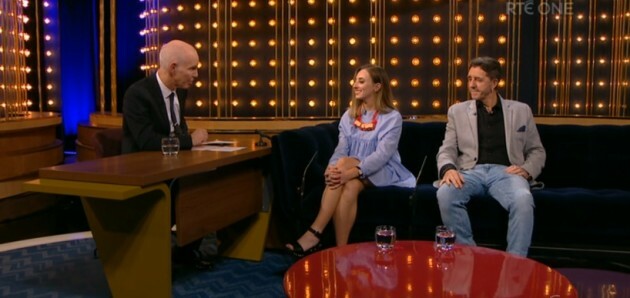 RTÉ RTÉ
First up was Niamh O'Donoghue, who told Ray about her long-running struggle with scoliosis:
From the age of 13, up until last year, I have been going through a series of operations to correct the curvature. So basically I'm fused from the base of my neck down to my hips, so I can't bend forward, backwards, left or right.
RTÉ RTÉ
And she had an inspiring message for the viewers:
I think it's important for young people to understand that what we see on the internet doesn't mean we all have to look like that – and that's something that I've had to learn over time. The response was so good, and I needed all the positive messages at that time in my life. I took all those negatives things and turned it into positives.
RTÉ RTÉ
Finally, Glenn told his story to the audience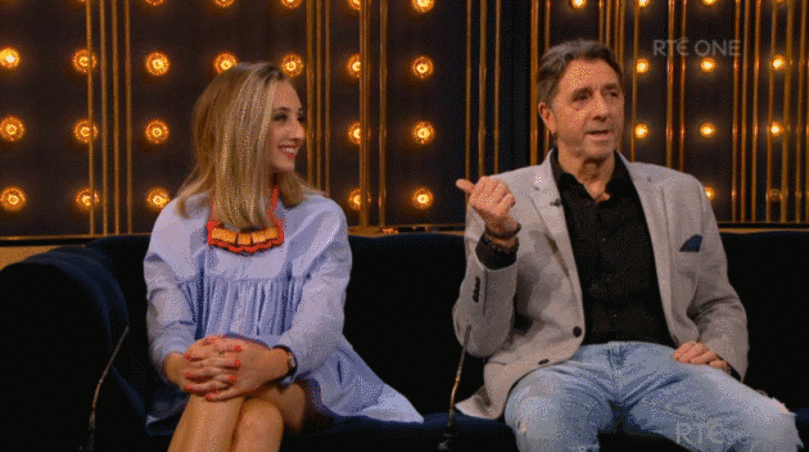 RTÉ Player RTÉ Player
Not before heaping some well deserved praise on Niamh:
I just can't get over Niamh and all she has gone through and she's still so positive. I feel what am I doing here. Whatever I've gone through is nothing compared to her – she's superwoman.
But Glenn's story of homelessness on New Year's Eve in Dublin captured the internet's imagination when it was posted at the end of last year
Facebook Facebook
He ended up losing his business back in the '90s and he became homeless for years. He told Ray of one evening on New Year's Eve in 1999 that changed his life:
I was down around Christchurch and a girl was walking by – maybe the same age as Niamh – with her boyfriend. I was kind of in another world and I was wondering where my two daughters were on this New Year's Eve.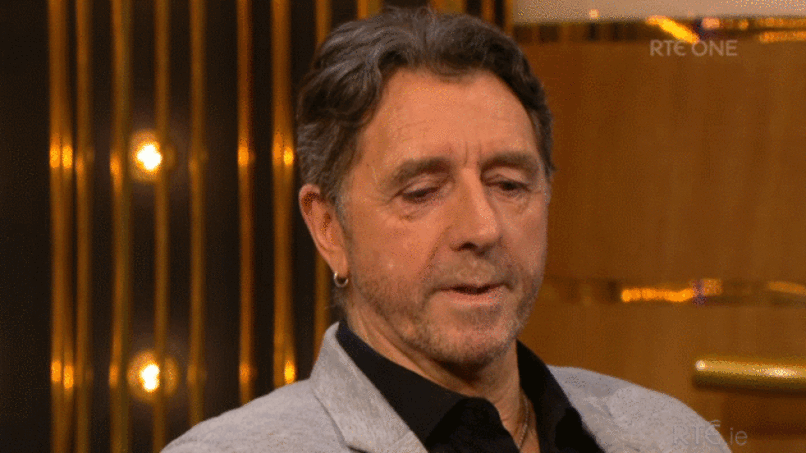 RTÉ RTÉ
Glenn calls her an "earth angel":
She just walked back to me and said 'what's your name?' I had to think for a while because nobody calls you by your name on the streets. She sat talking to me for a while – and her boyfriend wasn't too amused because it was lashing sleet. She went over and took some drink and some cigarettes off him and gave them to me.
She said 'what would make you happy?' and I said 'I'm happy now!' So she said 'what would make you happy, really?' and I said I was missing my family. So she said 'why don't you go home?' That moment, this 20-odd-year-old girl became the most intelligent woman on the planet. I said I can't, it's been years. She said 'out there, somebody loves you – why don't you go home to them?' So I went home, and they took me in, and helped me get back on my feet. She changed my whole life.
Lovely.
And the nature of the stories hit people watching at home
Stories where the focus is positivity
Heroes all.
You can like the Humans of Dublin Facebook page here. 
DailyEdge is on Snapchat! Tap the button below to add!