THE INTERNET PROVIDES all us with the knowledge of many bizarre food trends all the time – but this just might be the strangest one of all.
People out there are putting ice cubes in their breakfast cereal.
Yes, really. Ice cubes. In cereal
It's a proper trend out there – with loads of people apparently loving that icy goodness with their breakfast
Big, hefty ice cubes as well – not little ones
Why are people doing this, though?
Trawling the internet for answers, we came across a bit of consensus on the matter. It would appear that normal levels of cold milk just aren't good enough for people, they need it to be ice cold.
As this top-ranking post on a Yahoo Answers thread outlines:
Yahoo Yahoo
This poster on Is It Normal? concurs:
I just like my cereal really cold.
And there is a whole host of people out there who live the ice cubes in cereal life
The bold, outrageous innovators.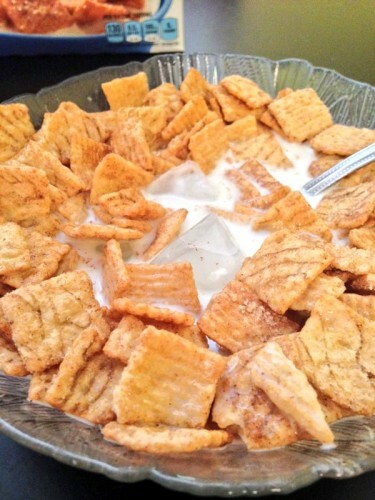 Twitter Twitter
But since these pictures have started popping up online, there has been a backlash. Some people aren't buying the idea of ice cubes in cereal
And this question is being asked a lot
We're sorry to say it is. This is not a drill.
General outrage has followed
Will they be stopped?
Probably not.
And these three questions sum up the doubters' main concerns
So there you have it. Do you know anyone who absolutely loves ice cubes in their cereal? This is a culinary delight that seems to be getting more and more popular.
We are through the looking glass now.