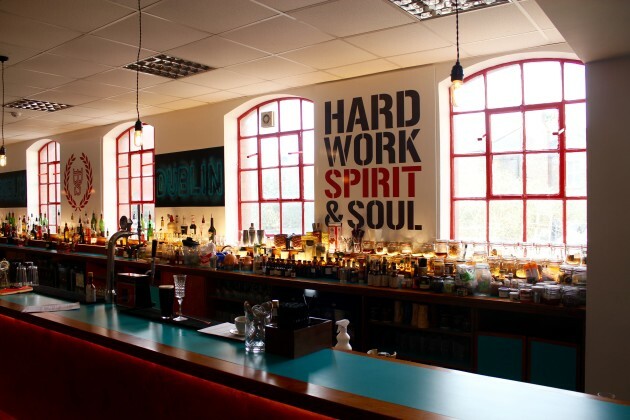 DailyEdge.ie Dublin Bar Academy DailyEdge.ie
EXTRAVAGANT MILKSHAKES, AND delish ice cream floats are all the rage now - with places like Dublin's Sweet Republic pushing the dessert boundaries.
So here at DailyEdge.ie we went to Dublin Bar Academy to come up with a slightly more alcohol-based version – and try to figure out how to make one for ourselves.
And it turns out it's pretty easy to come up with something very good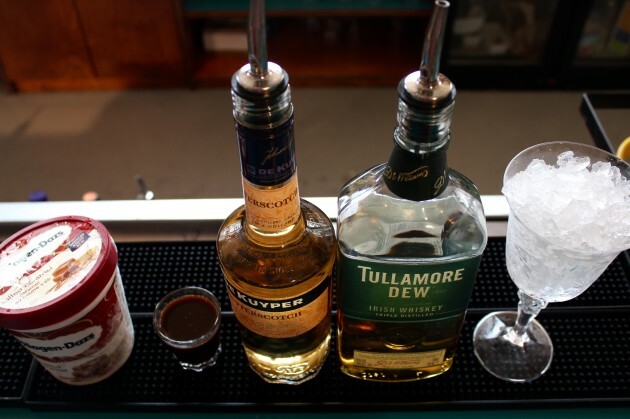 DailyEdge.ie DailyEdge.ie
To start with – for one large serving – the ingredients you'll need are:
Two or three large tablespoons of Salted Caramel ice cream

One shot of espresso

40 mls of Irish whiskey
15 mls of butterscotch liqueur
And that's it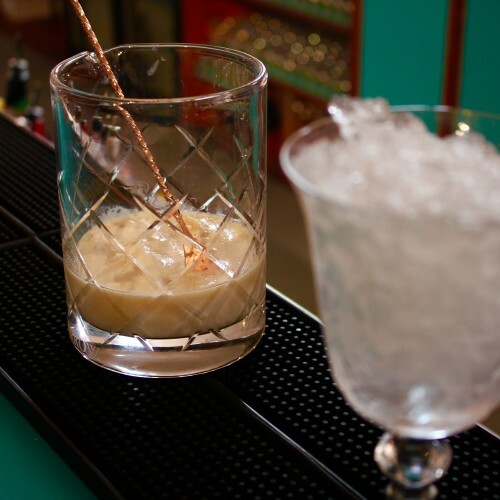 You whack it all in to a blender with a large scoop of crushed ice for 30 seconds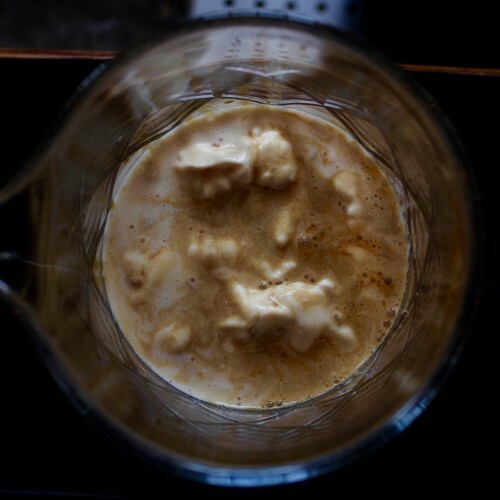 And there you have it, in all its creamy glory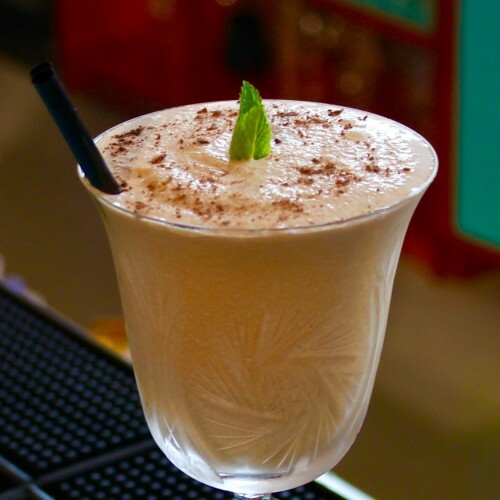 You can add some chocolate sprinkles and a mint sprig if you're looking to class up the presentation a bit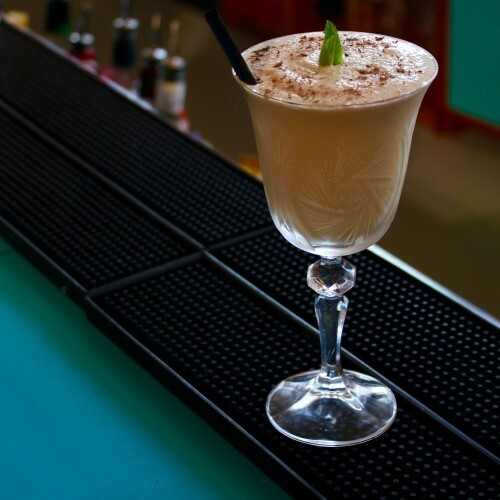 And given the week that's in it, the DBA came up an appropriate name for this creation: The St Patrick's Reviver.
Simple – and absolutely delicious.
DailyEdge is on Snapchat! Tap the button below to add!