A FEW DAYS ago, Reddit user dericpeace posted this photo, with the caption, 'As a grown man, I thought this was a better use for my ice maker…frozen candy dispenser!'.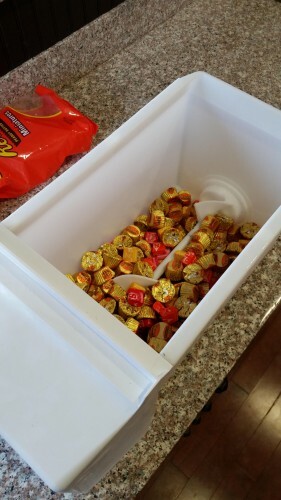 Imgur Imgur
As anyone could have predicted, everyone went rabid with jealousy.
Well, today he's posted a video of the inspired machine in action, and it looks just as amazing as we would have imagined.
Deric Peace / YouTube
Keep on innovating, brave soldier.