EIGHTEEN DESIGNERS FROM eighteen countries around the world were given a task.
They were given this image of a woman…
… and asked to retouch it to "fit with their culture's perceptions of beauty and an ideal female form'.
Here are the results: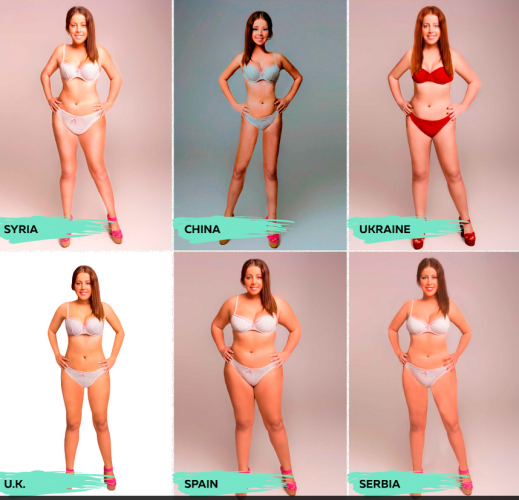 The experiment was carried out by UK online pharmacy Superdrug.co.uk, which said it wanted to "better understand potentially unrealistic standards of beauty and to see how such pressures vary around the world".
Superdrug also attempted to calculate what the weight and BMI of each of the 'women' in the photoshopped images might be. China was the lowest at 7.3 stones and a BMI of 17, while Spain was the highest at 10.9 stones and a BMI of 25.5. Ireland did not take part but the UK weight was estimated at 9 stone.
Superdrug said that they attempted to use female designers were possible and that they "had issues finding interested artists in some countries due to the amount of skin shown on the model".
All images: Superdrug.co.uk