Oh, there aren't any parking spaces near the entrance.
Well I wasn't expecting there to be, to be honest.
No problem, I'll just drive around.
*stiffens* This is a bad omen.
I actually came here by bus so it doesn't make any difference.


Do you know exactly what you're here to buy?
Yep, I looked it up on the website and I have the product name ready.
Basically the contents of a house.
Shelves of some description. I won't really know until I see them.
Ah just a few decorative bits and pieces.


Are you with a family member, friend, or significant other?


You've got the name and number of the item you want, but for some reason you can't find it in the warehouse. You've been walking around and around for ages. What do you do?
Wikimedia
Hunt down an elusive member of staff, then question them.
Take a deep breath and wade back in to the showroom to check the number, going against the tide of shoppers.
Plop down on one of the display chairs and consider your desperate situation. Maybe you shall weep.
Walk around a bit more. You KNOW you have the right number.


5. Right, everything has been located and paid for, and now it's time to put it all into the car. How's that going for you?
Grand, I put down the car seats in advance.
I didn't realise how long this rug was, but if the person in the passenger seat just... ducks under it, it'll be fine?
I've been taking things out and putting them back in different combinations for maybe 15 minutes now. It's like a game of Tetris back here.
I came here on the bus actually and WTF HOW AM I GOING TO CARRY ALL OF THIS STUFF HOME.


Ah, you don't have the right screwdriver for the job.
Well, I'll have to make do with what I have, won't I?
I'll call someone and ask for a lend of one, or pop round to the neighbours'.
I'll go to the hardware store.


Your family member/friend/significant other is trying to attach one side of the filing cabinet to the other, but they're holding the piece upside down. How do you approach this?
Gently suggest that maybe the piece isn't meant to go that way, maybe?
Straight up tell them they're doing it wrong, providing the instructions as evidence.
Take it out of their hands, turn it upright, then give it back to them.
Just start shouting at them because honestly, who is that stupid?


The filing cabinet is assembled, but it looks wonky.
Hmm. Best take it apart and start again.
Oh god, leave it. I don't care.
Palm it off to your significant other to fix, SINCE THEY SEEM TO KNOW SO MUCH ABOUT ALL THIS.
Would I be arrested for attacking a filing cabinet? Because I want to attack this filing cabinet.


That rug really doesn't fit the room now you've rolled it out, does it?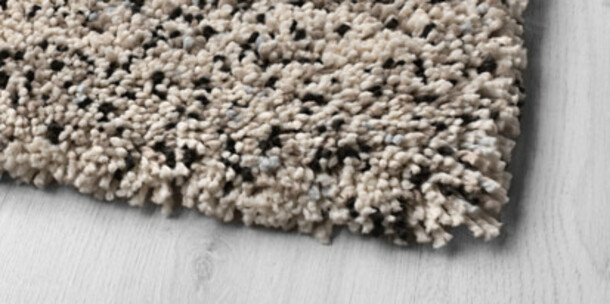 Ikea
I guess I'll have to return it.
AE:IUIUE+R(*£U$I£JDJWDJWEJ!!!!!!!! Answer all the questions to see your result!
You scored out of !
You're still cool as a cucumber.
Wow. Well done. Are you by any chance a Buddhist monk?
You scored out of !
You've been slightly ruffled.
But you won't do any major damage to your personal relationships. Thank god for that.
You scored out of !
You're very near boiling point.
Just have a meatball and BREATHE.
You scored out of !
Congratulations, you completely lost the rag.
You'll be apologising to your loved ones tomorrow, but for now you are a pure, white hot ball of rage. Scary.
DailyEdge is on Instagram!