BACK IN JUNE, TheJournal.ie reported that Ireland would be hosting the 34th annual International Naturist Congress. Well – now it's here, and hundreds of nudey folk are currently descending on Co Leitrim for a weekend of talks and events.
The delegates and other attendees have been gathered 9am this morning, "talking shop" and meeting fellow naturists.
But what exactly is going on? DailyEdge.ie spoke to Brenda from the Irish Naturist Association (INA) about the weekend's activities.
Where is the conference taking place?
Wikimedia Commons Lough Allen, Co Leitrim Wikimedia Commons
The conference is being held in the Lough Allen Hotel in Drumshambo, Co Leitrim, which Brenda says is "a beautiful place to be".
And they aren't complaining about our Indian summer of sorts.
"The lovely weather is helpful, obviously," she adds. "Everyone is having a great time."
Is this the first time the conference has been held in Ireland?
Yes it is – President of the INA Pat Gallagher and his wife Mary have been working on getting the conference to Ireland for the past two years, with the help of Fáilte Ireland.
Sadly Pat and Mary cannot attend the conference due to a family illness, but Brenda says it is a testament to their hard work:
It's all done with voting and you have to make a presentation and hope you get chosen. After all the hard work, it's great that we can finally have it here.
How many people are attending?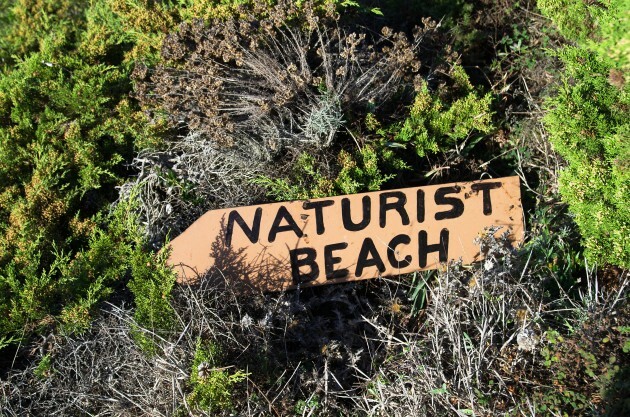 Shutterstock Shutterstock
Over 100 people have arrived at the conference already, with many more expected over the weekend.
Attendees come from as far away as Australia, New Zealand and Brazil, as well as Germany, France and other European countries.
So what are they going to do?
From 9am onwards each day, there are discussions on naturism and how it is accepted or not accepted in different countries.
Brenda says most countries have laws allowing naturists to do their thing in certain spaces:
We don't have a problem here, but the law is against us. You're not allowed to be seen naked in public. We have the beaches but we must be careful about going to secluded areas.
We're hoping the law will be changed to come in line with the rest of Europe – there would be signs on the beaches for clothing-optional areas, so if people don't want to be offended they know where not to go.
The attendees have use of the sauna and pool at certain times each day, and there's music, food and dancing at night.
On Saturday night, they'll close the conference with gala dinner – but if each of the countries represented haven't had their say during the discussions, they could stretch on into Sunday morning.
All of this, while in the nip. Impressive, lads. Impressive.