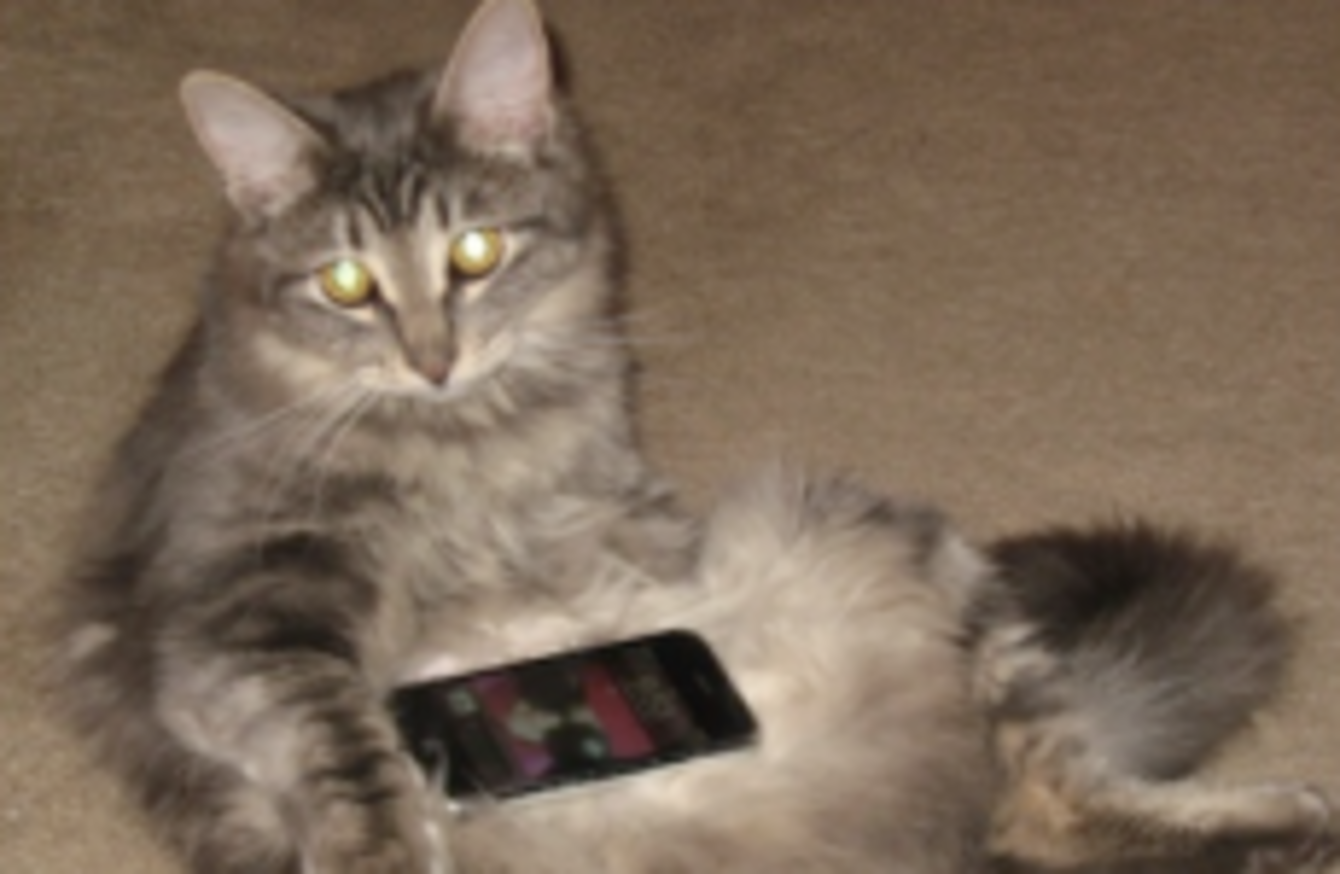 YOUR iPHONE'S GETTING an upgrade, and Apple told us all about it at yesterday's Worldwide Developers Conference in San Francisco.
If you're just catching up on the news and faltering a little under an avalanche of
"YOUR iPHONE IS NOW ESSENTIALLY WHATSAPP"
and
"iCLOUD WILL HELP YOU GET DRESSED IN THE MORNING"
headlines and tweets, allow us to break it down for you.
What is iOS8?
Remember last year when you downloaded a new operating system (iOS7) for your iPhone because it told you to?
Remember everything looked a little bit different and at first you were confused and even a little bit angry but then you got used to it and forget what life before iOS7 was even like?
Well this autumn, there'll be another new update called iOS8 and even though you fear change you probably will download it and the whole cycle will start again.
The handiest thing about the new iOS?
You're getting the equivalent of desktop tabs for your phone notifications.
If you're in an app and you get a text message, you'll no longer have to close that app to respond to your ma or whoever's at you.
You'll be able to reply directly from the iOS notification centre via a drop-down message without leaving the app.
And I can leave group chats if I want?
Yes, yes you can.
And, according to CNET:
All media shared in a text thread is now grouped together in a single attachments section of the chat, and multiple files can be sent at once.
And what's all this about iMessage taking over from WhatsApp?
Well, there's a reason why WhatsApp CEO Jan Koum tweeted this last night:
iMessage in iOS8 will let you send audio and video clips, just like WhatsApp and Snapchat.
And what about Dropbox and Google Drive? Has Apple been inspired by those too?
Yep.
Apple has announced a new file sharing system called iCloud Drive, which will sync documents not only with OS X on your Macbook and iOS on your phone, but also with Windows.
The price for cloud storage is also going down.
What's happened to the keyboard?
The iOS8 keyboard will have a feature called QuickType, which will predict what word you're likely to type next.
Here's a video demonstrating how it works:
Source: adrianisen/YouTube
Anyone familiar with the Android features Swype and Swiftkey will know that this isn't really a revelation, given that these keyboard have been available for yonks.
Still though, don't take the excitement away from the Apple folks.
Will it work on my phone?
If you have iPhone 4s or newer it will.
Have a Macbook? It's going to be able to answer your phone for you
The new Macbook operating system X Yosemite will mean that anyone with a snazzy Apple laptop will be able to link it to their iPhone, and answer and make calls.
Your Macbook and your iPhone will also be such good pals that if you start a task on one, you'll be able to finish it on the other.
This will probably make you want a Macbook
Those crafty Apple suits know what they're doing. Why just buy an iPhone when you could also buy its best friend, a cheeky little Apple computer?
What's Swift and how can I talk about it to impress my friends?
One thing announced by Apple at WWDC that most users will never even have to worry about is Swift, a new programming language for app developers which, according to CNET will "not only make writing those apps much easier, but also faster and more stable, while creating results that perform better in the end".
Wheel this information out in the pub this week when all your friends are waxing lyrical about iMessage and wondering how the magic keyboard works.
What about Swift though? A real gift for the developers, and after all, that's what WWDC is all about.
Then nod knowingly and wait for the kudos.