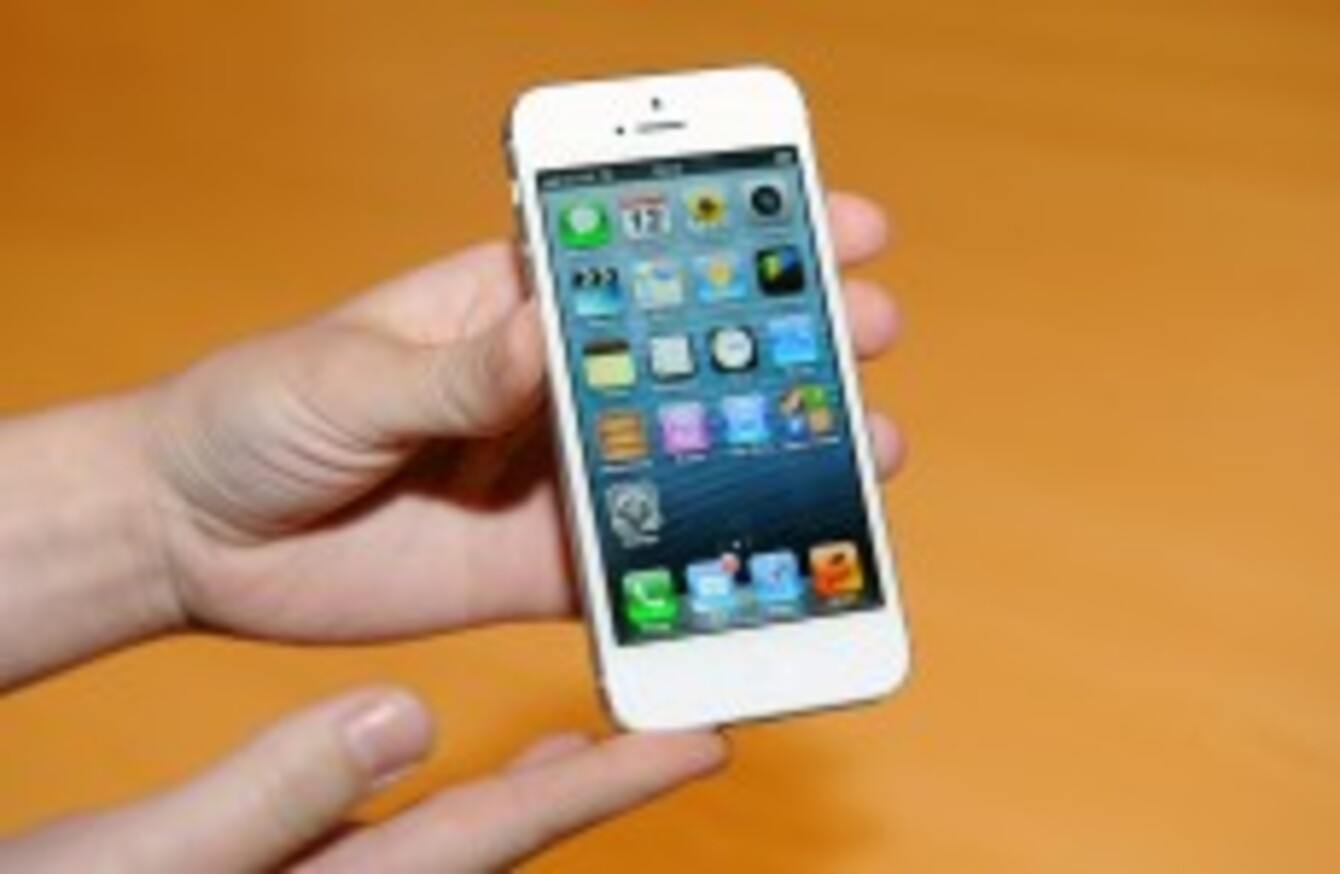 Loot at it there. Radiant.
Image: Matt Grayson/PA Wire
Loot at it there. Radiant.
Image: Matt Grayson/PA Wire
"IT HAS A laser keyboard, holographic images and other cool new features" – WNYW
Ok, to be fair to Lidia Curanaj from New York Fox News affiliate WNYW, she may not have actually got her hands on a review model of the iPhone 5 before her enthusiastic review.
It turns out, according to Mashable, that the report was based on a concept video from Aatma Studio in San Francisco, which features a fantasy phone which does have a holographic keyboard. Morto.

Uploaded by: Ralphardi
"The iPhone fit just fine in my pants, too: the extra length has been traded out for less girth, so there's little bulge" – CNET
Did it just get a little hot in here? CNET's review of the 'bulge in pants' aspects of the new iPhone is teetering on x-rated! Ok, ok, maybe we're being hysterical, and to be fair to the reviewers, they acknowledge the awkward nature of the statement.
CNET's review, apart from going a little 50 Shades of Gray on us, is also very thorough, and gives clear ideas about the size of the new phone, and it's new features. It gets two very enthusiastic thumbs up from the CNET reviewers.
"Unlike the old-style earbuds, they don't make my ears feel like I've stuffed a couple of bumblebees into them" – Time Magazine
We have been searching for a phrase which aptly describes how we feel with earphones in, and by gum, Harry McCracken from Time has cracked it.
He also compares Apple's new earphones as 'a bit like two tiny hairdryers' and concludes that 'Apples' mojo remains fully operational'.
"The white phone is bright and clean-looking; the black, dark and menacing" – Endgadget
Are we supposed to be afraid of our phones? I'm not sure I want something menacing glaring at me from the bedside locker.
"Should you buy it? Of course you should. The iPhone 5 is an improvement on what is already the best mobile phone ever created. So why wouldn't you jump at the chance?" – Gizmodo
Our favourite review might have come almost a year ago though, when Gizmodo's fake iPhone5 roundup hit the internet and came to pretty much the same conclusion that everyone has come to this week, that the iPhone5 is DEADLY. But don't take my word for it. I have an iPhone4. I just bought it recently. Am I bitter? Nah*.
*I am a little bit.