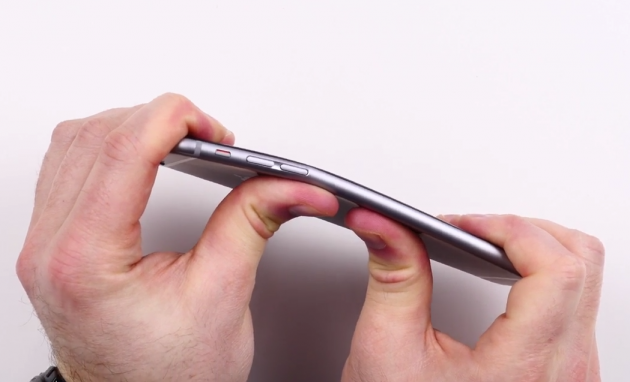 Unbox Therapy Unbox Therapy
JUST A FEW days after Apple superfans queued to get the first examples of the iPhone 6 and iPhone 6 Plus, an issue has appeared.
The handsets are getting bent when people put them in their pockets.
The problem seems to occur when the handsets are stored in a trouser pocket for a long time, or knocked into something.
One poster on the MacRumors forums said it had happened to them after leaving the phone in their pocket while dancing at a wedding. A writer for Geek.com said a similar thing had happened to him – the phone had been in his front trouser pocket for "an extended period of time while I was driving."
This YouTube user made the ultimate sacrifice by filming himself bending his spanking new iPhone:
Unbox Therapy / YouTube
Rival phone maker LG – which has its own intentionally-bendable handset, the LG Flex – has not missed the opportunity to take a dig.
This may be a serious issue for some iPhone fans.
But of course, people have been mainly having the craic.