TEMPERATURES TODAY ARE set to reach 17-20 degrees.
Temperatures tomorrow* are set to reach 17 to 20 degrees.
Get in, you dancer.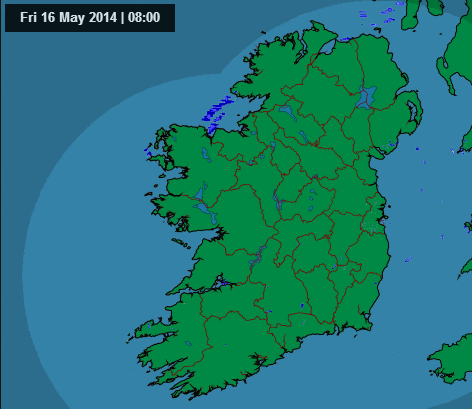 Met Eireann Met Eireann
Sunday will be cooler, with rain, but let's not think about that.
Apologies to all studying for exams at the moment, but thanks a million for the good weather.
*Except in the northwest, where it will be a smidge cooler and overcast. Sorry lads.