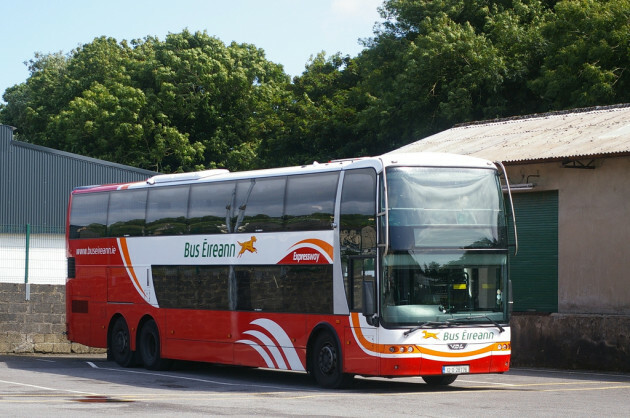 Hectate1 Hectate1
A BUS JOURNEY from CIT to Kent Station in Cork this afternoon featured a lovely act of kindness by the driver to an elderly passenger.
Clara O'Brien posted the story of what she saw to the Bus Éireann Facebook page this evening, and it's going super viral.
It begins:
Hi! I want to commend one of your bus drivers who was driving the 205 service from CIT to Kent Station at 15:40. As an elderly lady was getting off the bus she almost tripped. Once she was off, the driver noticed that her lace was undone and he stalled the bus to tell her.
When she said that she knew, he realised that she wasn't steady enough on her feet to bend down and tie it herself, so he got off the bus and tied it for her. He was so kind to her and went out of his way to look after a customer.
Clara attached a photo of the lovely gesture as well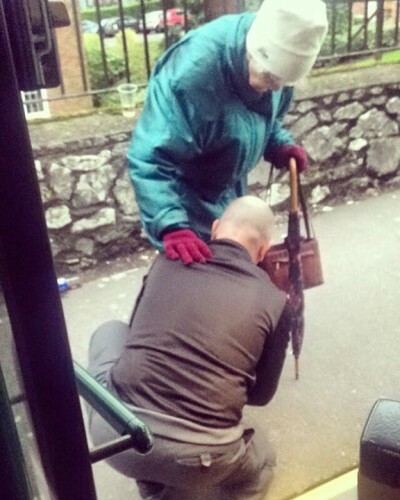 Facebook Bus Eireann Facebook Bus Eireann
She finished up her post with these words:
I haven't seen someone do something so kind in as long as I can remember and the lady was so appreciative she blew a kiss as the bus was pulling away. Your driver made my day.
So sound.
A Bus Eireann spokeswoman told DailyEdge.ie that they "commend this driver and the many others who carry out similar actions on a regular basis."
hat-tip to Darragh Doyle