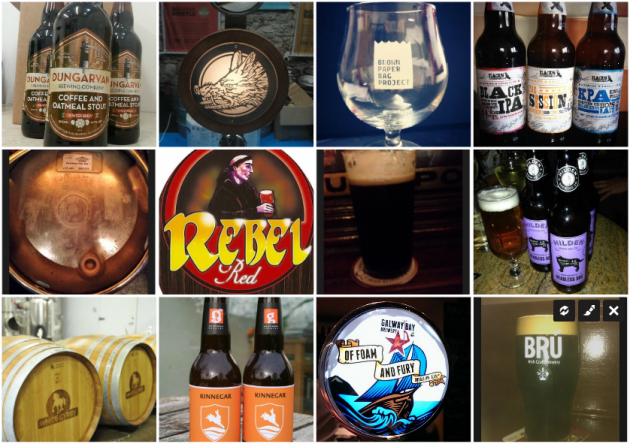 CRAFT BEER IS now so popular, even Guinness are doing it.
But long before Diageo got on board, small Irish breweries were setting the standard.
Here's our non-exclusive list of 13 essential – and most importantly, delicious – Irish craft beers from around the country. There's a wide range of styles (and levels of adventurousness) here – craft beer has something for everyone.
How many have you tried?
1. Kinnegar Rustbucket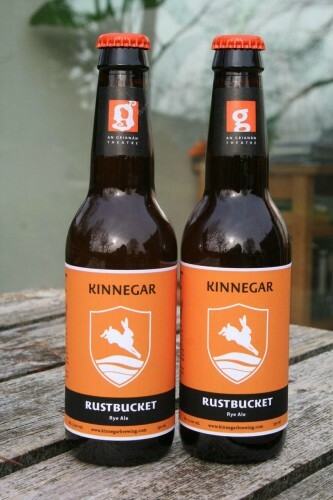 Kinnegar Brewing Kinnegar Brewing
Rye ales are still relatively unusual here – they've been taking off in the US for a good while now – but Donegal's Kinnegar Brewing are having a pretty good go at it. This is a hoppy red ale with plenty of flavour, and that characteristically roughish rye edge. One to try if you're looking for something a little different.
2. Brown Paper Bag Project Oxman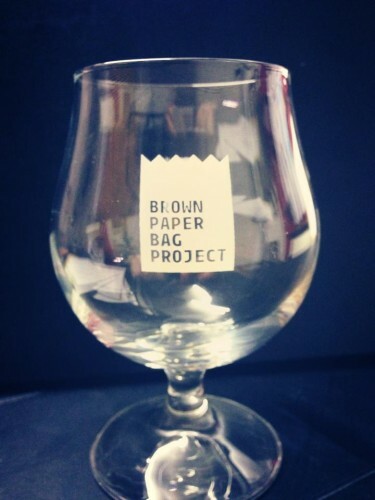 Brown Paper Bag Project Brown Paper Bag Project
The Brown Paper Bag Project was set up by some of the people behind L Mulligan Grocer, the Stoneybatter pub that was (and still is) a centre for Ireland's craft beer scene. They make small-batch ales in a wide variety of different styles, but Oxman is one of the best: a dark, nutty brown ale with a pleasing dryness and a whole lot of flavour.
3. Blacks of Kinsale Black IPA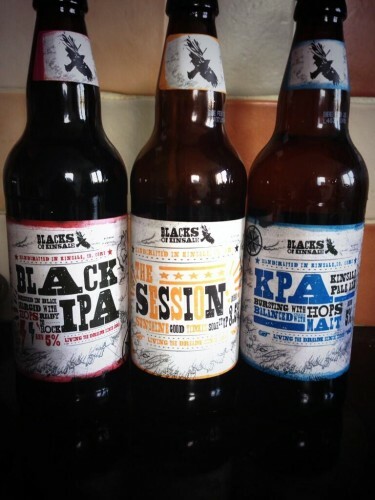 Blacks Brewery Blacks Brewery
The IPA is the flagship of craft beers: that hoppy, citrussy flavour that drove the movement in the US (and has resulted in a kind of Hops Arm Race among some breweries). Here's an interesting twist on it – this new Kinsale brewery have tried a black version, with some of the malty flavour of stout on top of IPA hops. Delicious.
4. Metalman Pale Ale
Waterford-based Metalman were among the first on board this latest wave of interest in craft ales. Their Pale Ale is the centrepiece of their range, and a delicious, hoppy, easy-drinking session beer.
5. O'Haras Leann Follain
A strong, full-flavoured stout with a powerful grapey taste (and quite a lot of alcohol, as these things go). O'Hara's in Carlow is one of Ireland's biggest craft breweries, and has now started exporting abroad too – however, they still make great beers. You'll see their pale ale around the most, but the Leann Follain is at the more interesting end of the range. In our humble opinion.
6. Hilden Headless Dog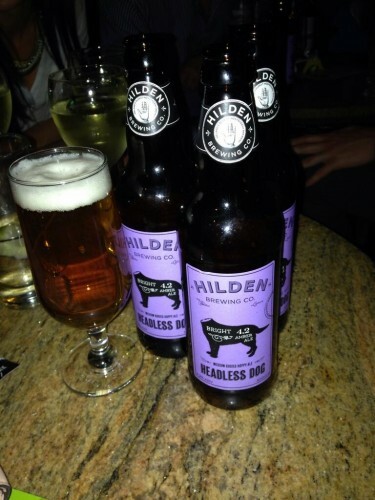 Hilden Brewery Hilden Brewery
An amber ale with a nice rounded flavour and just enough bite to keep things interesting. Great choice for anyone looking for something a bit different, but who doesn't want to drink an 11 per cent double IPA made out of cherries. Or, you know, just anyone who enjoys nice beer.
7. Franciscan Well Rebel Red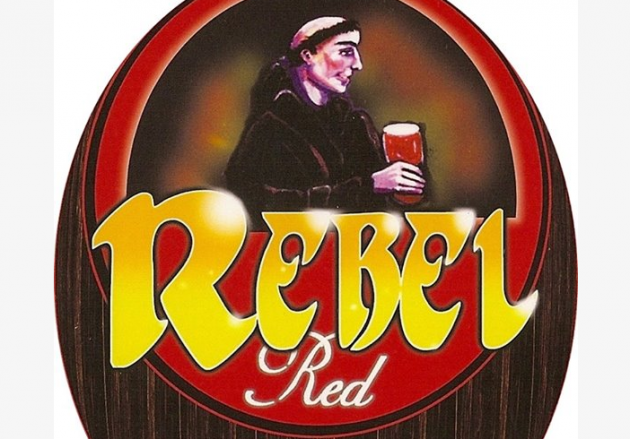 Franciscan Well Franciscan Well
A classic Irish red ale, in the vein of Smithwicks but, you know… better. Rebel Red isn't the most adventurous beer in this list, but it's a nice flavoursome pint nonetheless. Think of it as craft beer's version of a gateway drug.
8. Dungarvan Coffee and Oatmeal Stout
Dungarvan Brewing Company Dungarvan Brewing Company
Sound odd? Well, yes. It's made with actual coffee and actual oatmeal, and appears every year for the winter season. Full of flavour – it doesn't taste like coffee, but it DOES have a delicious bite – and the ideal companion to a cold day and a warm fire.
9. White Gypsy American Pale Ale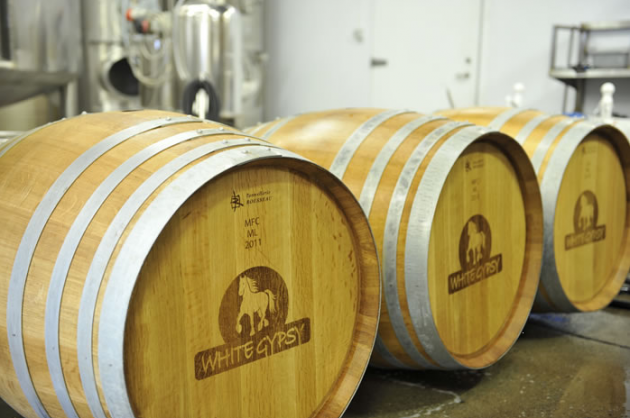 White Gypsy White Gypsy
White Gypsy are a Tipperary outfit, but this is a classic American-style pale ale: hops, citrus and combining flavour with an easy-drinking style. What kind of beer ISN'T easy-drinking, I hear you ask? Well, we've had some. Trust us.
10. Galway Bay Brewery Of Foam and Fury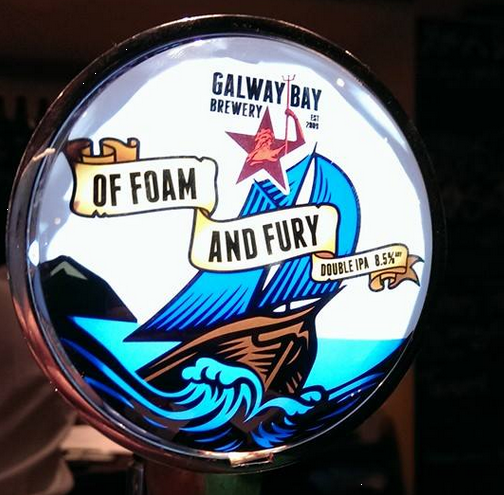 Galway Bay Brewery Galway Bay Brewery
Galway Bay Brewery are the proprietors of no fewer than nine craft-beer pubs across Galway and Dublin. And coming in at a gum-tingling 8.5 per cent per cent alcohol, this is a 'double IPA' – an even hoppier and boozier version of the already hoppy-and-boozy style. Powerful flavours and powerful alcoholic-ness combine to make a beer to savour, not skull.
11. Bo Bristle IPA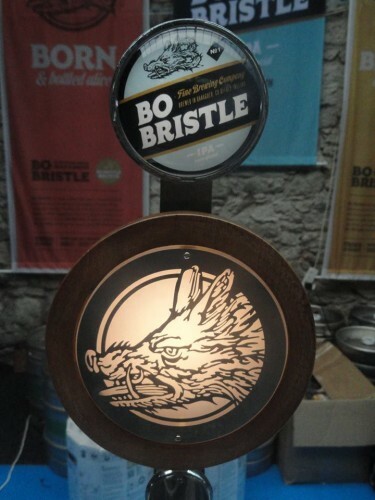 Bo Bristle Bo Bristle
A classic IPA straight outta Offaly. Less fruitiness than some in its class, with a sharp herby flavour that lingers. AND it has an angry boar on its bottles, which is kind of badass.
12. Brú Dubh stout
The only stout on this list that comes most often in draught form – cold, creamy, and looking so much like a pint of Guinness you'd hardly be able to tell them apart. Until you tasted them, of course, and realised that this has far more flavour without losing any of the refreshment.
13. Trouble Brewing Whistle Blower IPA
The strongest beer from Kildare's Trouble Brewing, and one of the best-regarded. A classic strong IPA with an orange colour and a combination of bitterness and caramel. Rather nice.
Yes, yes, we know – we've missed out your favourite. Let us know what it is in the comments!