THIS IRISH GIRL isn't the first person to pass out on a slingshot ride, and she won't be the last. So she can take comfort in that.
Clodagh Fagan posted this video of herself and her Fionnuala Doyle on a slingshot ride while on holiday in Magaluf – Clodagh (on the left), clearly dying with nerves, wants no part in it.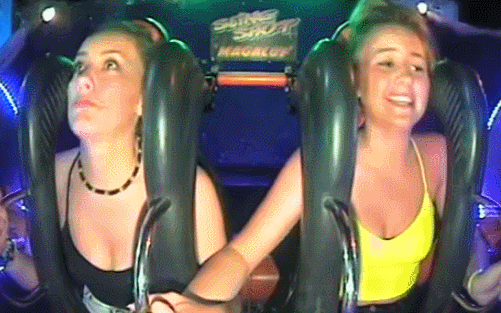 And the situation only worsens on the ride, when she literally passes out with fright:
doperandomvids / YouTube
"FIONNUALA! I JUST PASSED OUT!"
"FIONNUALA! I JUST PASSED OUT A SECOND TIME!"
Don't worry though – Clodagh is evidently A-OK and more than ready to laugh about it on Facebook. What a trooper.