Somebody is leaving your house. Do you mention to them that they might need a coat because it's got fierce chilly outside?
It would need to be FREEZING out for me to say something
No, I've never done this - they can fend for themselves
I've lent people jackets so they won't be cold


Do you actually consume flat 7 Up when you're sick?


Do you always know where the draught in the room is coming from?
Shutterstock
I dislike a draught in a room now, but I'm no expert in finding the source I must admit


Do you often whisper controversial words in sentences that you don't want to say out loud?
Shutterstock


Select an optimum dryness of clothes before they should be worn...
Straight off the radiator


In the last year, have you informed a friend about a local death of somebody you didn't know?
I actually have done this


The most precious item in your house is...


And finally... an important-looking letter comes for someone you live with, so you...
Leave it alone, they'll get to it eventually
Fire them a text saying there is an important letter here for them (and offer to open it)
Mention it to them immediately when they enter
What? I don't even check the post Answer all the questions to see your result!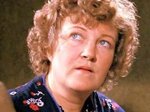 Youtube
You scored out of !
You will be the ultimate Irish mam!
Pass the flat 7-up and roll out the advice about good drying weather. You are all set to be a proper Irish mam.
Youtube
You scored out of !
You will be a bit of a Mammy, 'tis true
Ah, you have a bit of the Irish mammy in you no doubt about it. If you have a kid you'll be quick to bring out the 7-up when they're sick and you won't let them wear a thing until it's bone dry.
Youtube
You scored out of !
You're not going to be an Irish mam at all
You won't conform to the Irish mam stereotype at all. You're not an expert on draughts and you'll probably won't give the little one flat 7-up either.
Youtube
You scored out of !
You will be the opposite of an Irish mam!
There is no Irish mammy stereotype that you even give the time of day. You are indifferent on other people's body temperatures and openly gossip out loud with no whsipering.