LET'S BE HONEST. Not many people look forward to getting public transport home (and then back) for the holidays.
But Irish Rail workers in Co Mayo have been trying their best to keep the Christmas cheer alive – by decorating the commuter train from Ballina to Manulla Junction with tinsel, smiling Santys, stockings and fairy lights.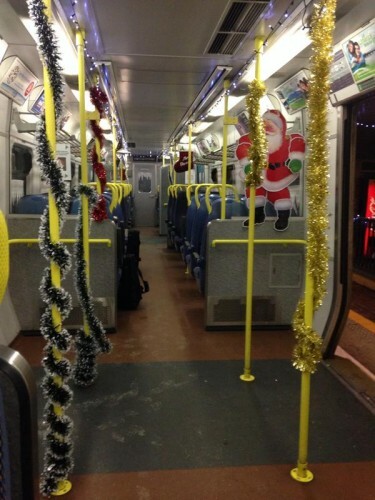 Valerie Loftus / DailyEdge.ie Valerie Loftus / DailyEdge.ie / DailyEdge.ie
Aww. It'd almost make you happy about going back.
Update: According to local newspaper the Western People, the train was decorated to become the Polar Express, which ferried the children of Ballina to visit Santa. Even cuter.