WE'VE HAD A fair few contestants on The X Factor over the last few years at greatly varying levels of talent, depending on your taste. Here's a look back on every Irish X Factor contestant that wasn't Niall Horan.
1. Tabby Callaghan
Anthony Devlin Anthony Devlin
Sligo's own Tabby Callaghan came third in the first series of the X Factor with Sharon Osbourne as his mentor.
He originally had auditioned with a band but as soon as the judges said audition alone, he left those poor lads behind to do a solo audition in the most 2004 outfit imaginable.
Trousers like that give everyone legs like horses. Don't let them come back into fashion ever again.
Anyway, Tabby's still singing away and released a charity single earlier this year. He is currently seeking a blue tick on Twitter to verify that he is indeed the real Tabby.
TheXFactor2004 / YouTube
2. Janet Devlin
David Jensen David Jensen
Janet ended up in fifth place on the eighth season of X Factor back in 2011.
At only sixteen years old, the Tyrone singer was famously shy and was the bookies' favourite to win that year, but was unsuccessful in the end. Today Janet's a vegan, a Youtuber and apparently worth a million dollars at the moment.
The X Factor UK / YouTube
3. Melanie McCabe
Melanie McCabe Music / Facebook Melanie McCabe Music / Facebook / Facebook
Melanie McCabe first auditioned for the X Factor when she was 14 years old. She has since warned youngsters to wait a little bit longer before applying as she had been too vulnerable at the time.
However, that didn't stop her from coming back for more. After two years, she gave it another go and ended up in boot camp in 2012 and in the judges houses twice – in 2011 and in 2013. Today, she's a personal trainer and fitness instructor but is still performing. She has also starred in ads for laser hair removal by the Therapie Clinic.
melaniemccabemusic / YouTube
4. Eoghan Quigg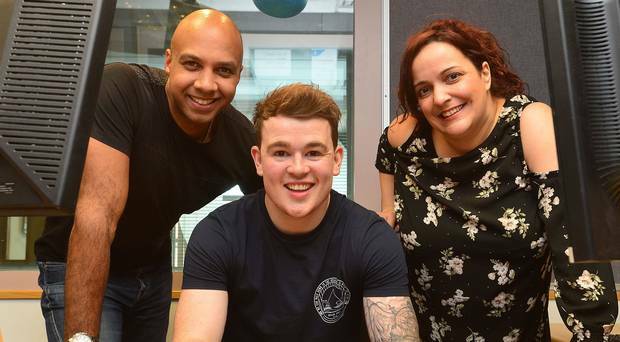 Creative Development Northern Ireland Creative Development Northern Ireland
In 2008, 15-year-old Eoghan Quigg stole the hearts of pre-teen girls across Ireland when he made it onto The X Factor. He got to hang out with Beyoncé at the X Factor final, which is hilarious to try and imagine. Did she understand his Derry accent? Quigg ended up in third place, made an album, went on a  tour or two and has kept a fairly low profile since.
Today Eoghan has got his own show called 'QT with Eoghan Quigg' on Q Radio in Northern Ireland. He's now back gigging again for the first time in eight years.
visualbully / YouTube
5. Mary Byrne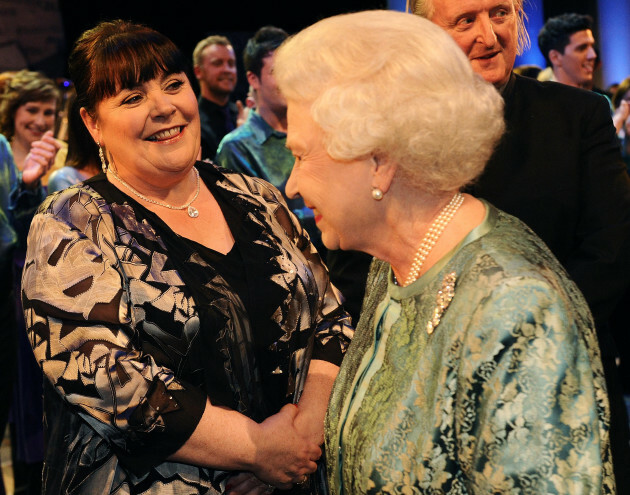 PA Archive / PA Images The queen meeting some woman called Elizabeth PA Archive / PA Images / PA Images
Ballyfermot's finest, Mary Byrne, entered The X Factor as a simple Tesco worker and single mam. She had quit singing at age 28 due to low self-esteem after a failed relationship and as she discussed on an episode of The Late Late Show, had suffered with clinical depression for a number of years.
In 2010, she came in 5th place on the show. A year later she released an autobiography which was on the best seller list in Ireland for four weeks. It shared some surprising stories that proved Mary to be a bit of a wildcard.
She had lived in Israel for a year, has traveled Europe, been a factory worker, won a car and had a two-year relationship with a female colleague as well as plenty of other relationships she discusses in the book.
Fame hasn't changed Mary Byrne at all, but she's still performing around the country regularly.
The X Factor UK / YouTube
 6. Jedward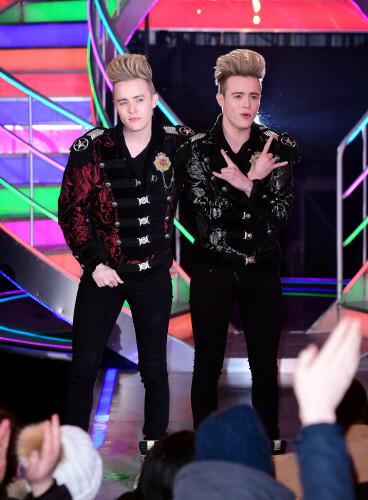 Ian West Ian West
When we first met John and Edward Grimes back in 2009, Simon Cowell described them as "not very good and incredibly annoying" at the time, but they still made it through.
This was perhaps the beginning of the end for The X Factor, when they start letting weirdos on (no offence Jedward). Louis supported them wholeheartedly the entire way through the show.
After The X Factor they entered Eurovision for Ireland singing "Lipstick" which made it to number one in Ireland. Lipstick also became famous in South East Asia after it was featured in a Hyundai advertising campaign. They also got to perform at College Green before Obama came on stage to give a speech.
Their Wikipedia page is honestly priceless. Under the heading 'Impact', this sentence exists:
"Taoiseach Brian Cowen backed the singers, while Leona Lewis said that she worried about them."
Jedward have never really left the public eye, engaging in charity work and modelling since The X Factor. Most recently, the pair went on Celebrity Big Brother together, where John was sexually assaulted.
DailyEdge is on Snapchat! Tap the button below to add!