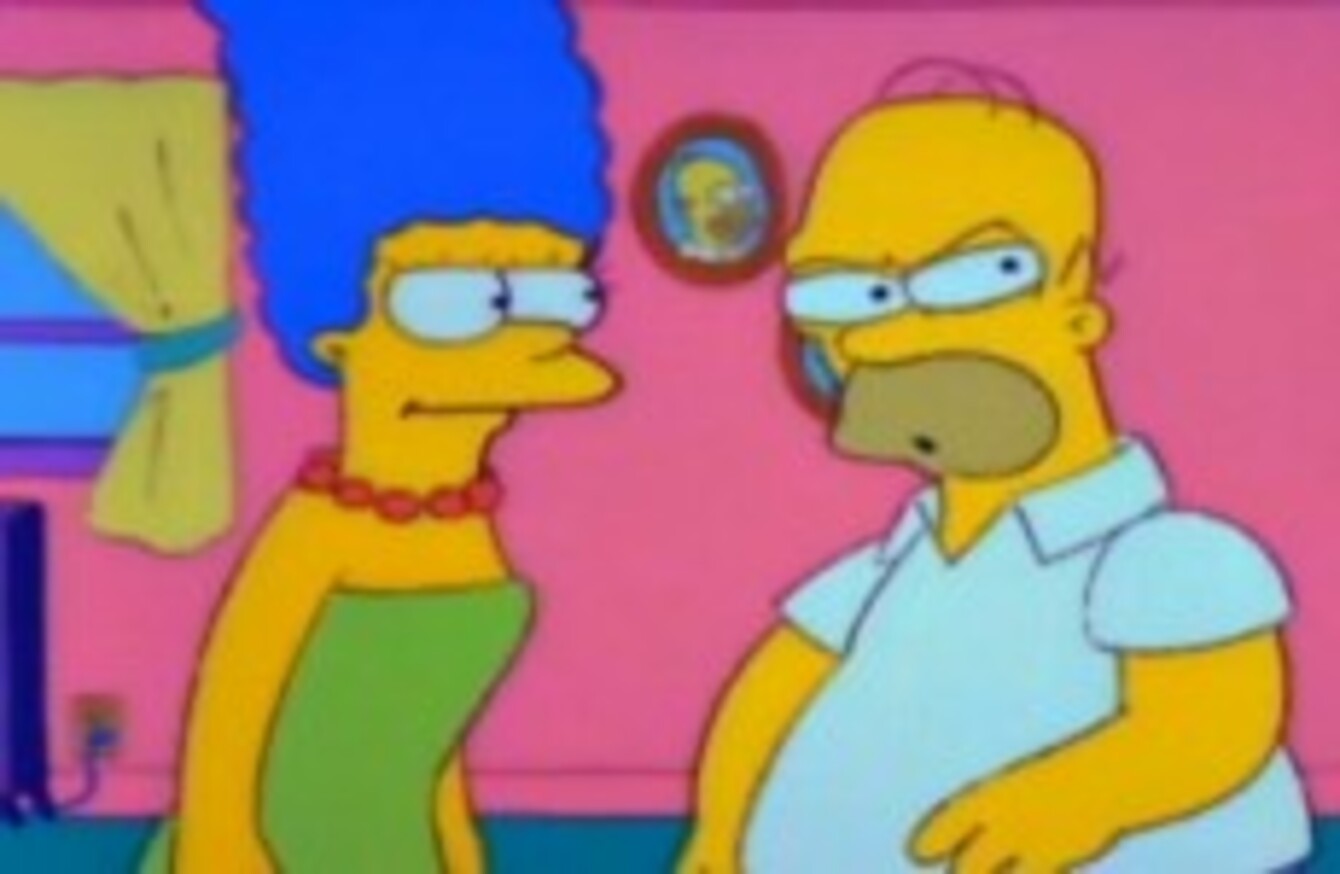 The end of The Simpsons? D'oh!
Image: Screengrab via YouTube.
The end of The Simpsons? D'oh!
Image: Screengrab via YouTube.
THE LONGEST RUNNING sitcom in the history of broadcasting could be threatened by a pay dispute between the network Fox and the actors who voice Homer and co in 'The Simpsons'.
The Daily Beast's Lloyd Grove reports that the show may stop production at the end of its current 23rd season which finishes in the spring because of a dispute over the pay for the six principal actors who voice the various popular characters.
Executives want Dan Castellaneta (Homer, Grampa Simpson, Krusty the Clown, and others), Julie Kavner (Marge and others), Nancy Cartwright (Bart and others), Yeardley Smith (Lisa), Hank Azaria (Moe Szyslak, Chief Wiggum and Apu), and Harry Shearer (Mr. Burns, Principal Skinner, Ned Flanders, and others) to take a 45 per cent pay cut.
But the actors are proposing a 30 per cent pay cut in return for a small percentage of the show's profits. The report quotes a show insider as saying executives will not budge on their position and will shut the programme down if the actors do not accept.
Such an outcome could provoke only one response from fans:

Currently in its 23rd series, 'The Simpsons' is not attracting the ratings it once did but remains popular with the end of series 22 leaving a classic cliffhanger with a twist where 
fans were asked to decide
whether a budding relationship between Ned Flanders and school teacher Edna Krabappel should continue.
Recently, News Corp, which owns Fox, CEO Chase Carey speculated as to whether there might be a 24-hour Simpsons channel at some point saying the fact there was such a big back catalogue of episodes gave the network a "unique opportunity," the Inquisitr reports.