IT MUST BE very hard to be an official White House staffer and have your own clothing company at the same time right? Some might even go so far to say that it might be a teeny, weeny bit unethical.
Well, it seems Ivanka's Trump's clothing company (also called Ivanka Trump which is slightly confusing but anyway) is closing down.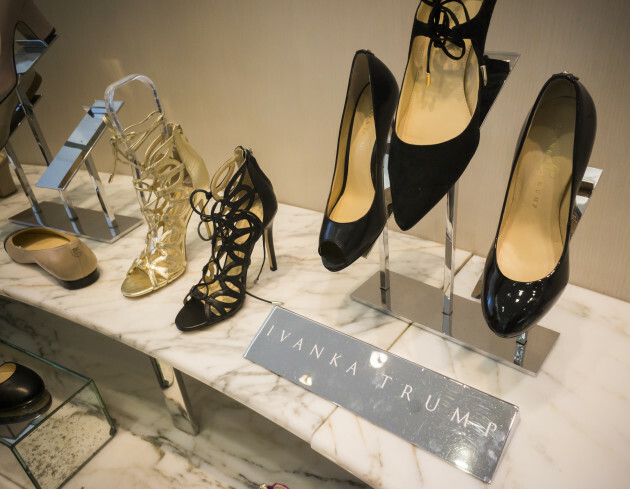 SIPA USA / PA Images SIPA USA / PA Images / PA Images
It very much the final nail in the coffin for the brand which saw many of the shops that previously stocked it such as Nordstrom and Belk drop it from their stores. At the time Nordstrom told Fortune that 'based on the brand's performance, we've decided not to buy it for this season' which was probably, you know, a bad sign.
In a statement to PageSix, Ivanka confirmed that the brand would be closing its doors for good with staff to be laid off ASAP.
When we first started this brand, no one could have predicted the success that we would achieve. After 17 months in Washington, I do not know when or if I will ever return to the business, but I do know that my focus for the foreseeable future will be the work I am doing here in Washington."
The fashion company hasn't exactly been setting the world alight sales-wise it was the target for a number of boycotts when Ivanka's father Donald was elected as US president back in 2016.
It's safe to say that people haven't exactly been sympathetic to the news.
Good to know that Ivanka Trump has the same abilities of her father in terms of running companies into the ground.

— Roland Scahill (@rolandscahill) July 24, 2018
Ivanka Trump's fashion brand may be over but never forget her timeless fashion advice: Pair sleek, classic nepotism with blind adherence to a maniac and spritz with the vague, insulting guise of female empowerment.

— Louis Virtel (@louisvirtel) July 24, 2018
Ivanka Trump's fashion brand lasted about 256 scaramuccis.

— Charlotte Clymer🏳️‍🌈 (@cmclymer) July 24, 2018
It's over. #IvankaTrump pic.twitter.com/iT41yIl7Np

— Sports Plus (@PrepSportsPlus) July 24, 2018
Well, I guess she has more time to help her father separate kids from their families doesn't she?
DailyEdge is on Instagram!