IT'S OFFICIAL: TWO students from Trinity College Dublin have made it all the way to Sydney, Australia without a cent in their pockets.
The pair have been crowned winners of this year's Jailbreak charity challenge, an annual competition during which students compete to get as far away from the country as they can in 36 hours without spending any money.
Kyryll and Salim made it all the way to the Australian city to take top honours with just 10 minutes to spare, travelling a grand total of 17,223 km in the process.
This isn't the first time a Jailbreak team has reached a destination Down Under, but it is the first time it's been done within the 36-hour time limit.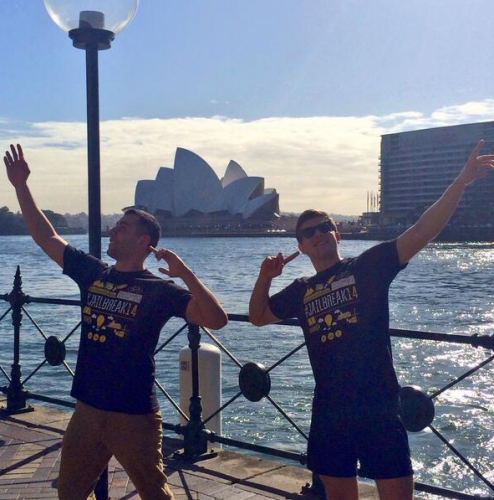 @kyryll_chulak @kyryll_chulak

The lads weren't the only ones who reached distant shores though: Sean and Aoife from NUI Galway blagged their way to Bali for second place, while James and Conrad, also from TCD, hopped a few planes to Hawaii to claim third.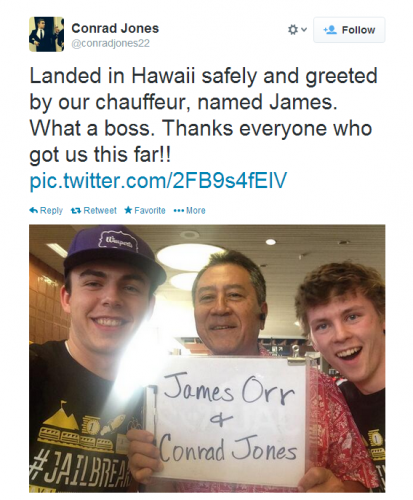 This year's competition – which was opened to students from NUI Galway, UCD and UCC for the first time – raised €33, 687. All of the proceeds will go directly to Amnesty International and St Vincent De Paul.
However, it's not all over just yet. Here's where the teams were at 9pm last night: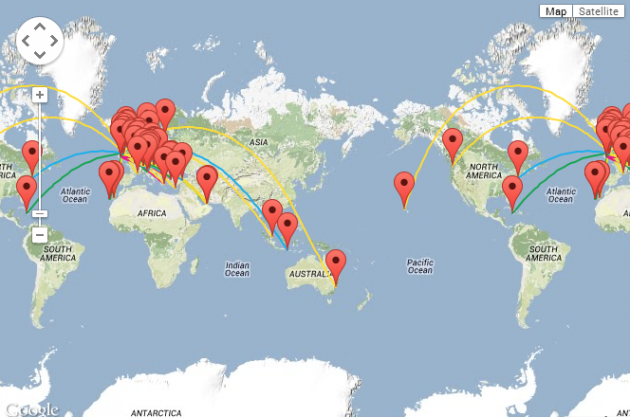 Jailbreak14.com Jailbreak14.com
And here's where they are this morning.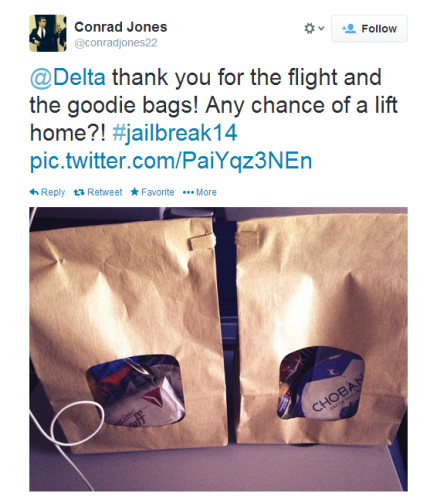 Desperate times call for desperate measures.
Some are sending out appeals to help get them back to the Emerald Isle.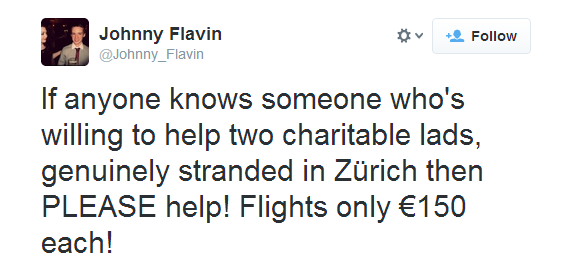 Others have just about made it back home.
And these two are just hoping for a bit of a rest.