EIN, ZWEI, DREI!
It looks like it could be Cool Runnings all over again at the 2014 Winter Olympics in Sochi.
The Jamaican bobsled team could be on its way to Russia to compete for gold, echoing the legendary team which went to the 1988 games in Calgary and inspired the 1993 movie starring John Candy.
The two-man team must feature in the top thirty times this year in order to be in with a shout. However, they look to be on course after bettering their qualifying time in the past week.
According to Today.com 44-year-old Winston Watts has come out of retirement in order to compete. He will be eight years older than any Olympic bobsledder if the team qualifies.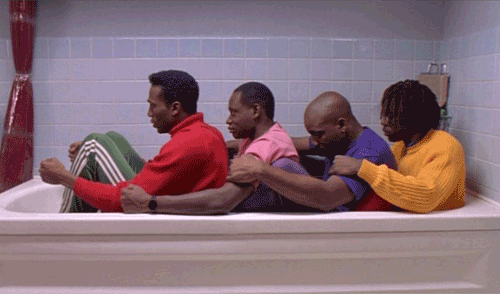 Imgur Imgur
The last time a Jamaican bobsled team qualified for the Olympics was in 2002.
The current team has been training on a Olympic track in Park City, Utah, and was placed 5th in the North American Cup last week.
Jamaican bobsledders have been based in the town of Evanstown in Utah since 1997, when a local lawyer took it upon himself to offer to host the athletes.
Watts and his team member Marvin Dixon have said that funding the trip will be a problem if they do qualify. They're actively seeking sponsors.
Ironically the sled they use has been donated by Germany, despite the Germans being their arch enemies in the film Cool Runnings.
bigbadbobbyb