EVERY WEEKDAY MORNING, DailyEdge.ie rounds up the best of the day's celebrity dirt – from the top to the very bottom.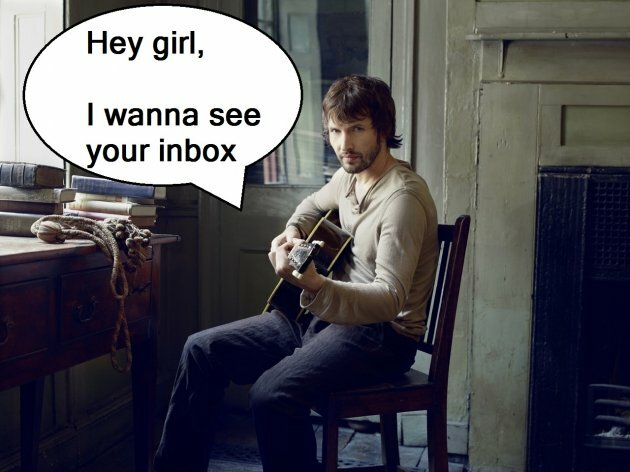 via HD Wallpapers
#YOU'RE BEAUTIFUL What the blazes is James Blunt up to?
He took to Twitter to make light of the situation after millions of people were emailed his new track yesterday without asking for it. (The Guardian)
Genuine fear, horror and disgust were expressed across social media when some innocent non-Blunt fans received up to three emails.
THREE! FROM JAMES BLUNT! CONTAINING JAMES BLUNT'S MUSIC!
Our thoughts go out to them.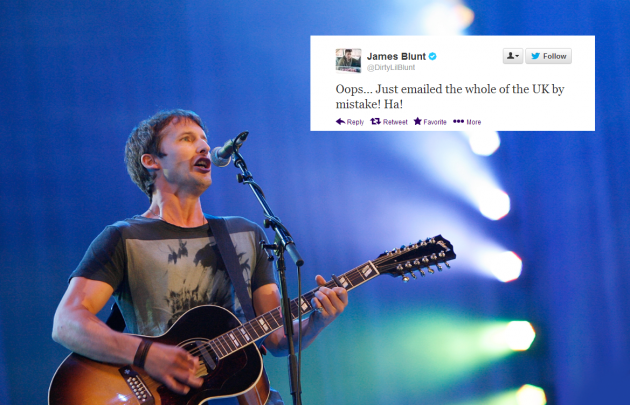 Suzan/Suzan/EMPICS Entertainment
#DOPE Justin Bieber's tour bus has been busted with marijuana and drug paraphernalia on board.
However, the nappy pant-wearing star wasn't on board at the time. (Perez Hilton)
The drugs bust happened at the Canadian border after a sniffer dog smelled trouble (Huff Po)
Meanwhile Sharon Osbourne has had a go at The Biebz, saying he wouldn't know a 'bad boy' if one came up and hit him in the face. (TVNZ)
Not that we're suggesting anyone should hit Justin Bieber in the face…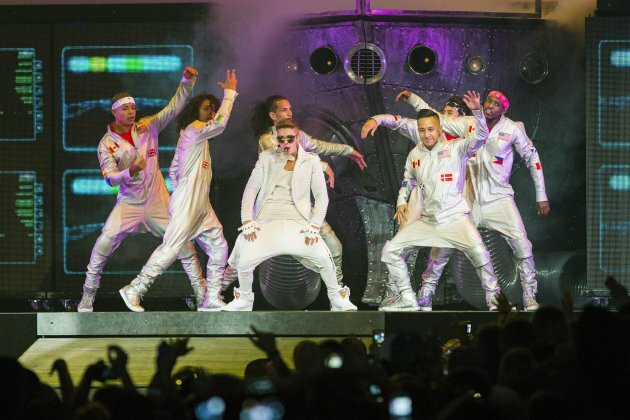 He's almost certainly done a shart (Mark Stehle/AP/Press Association Images)
#YOU'RE SO VAIN Taylor Swift couldn't really have been filmed singing a better song could she?
The lucky duck got to warble along with Carly Simon to You're So Vain, and at the same time stick it to all the ex boyfriends who think she's written songs about her.
And she did it while pulling off  what looks like a massive pair of red granny pants. YOU GO TAY TAY!
YouTube/x123xabcx123x
#RIP Lea Michele has made her first personal public statement since the death of her boyfriend and Glee co-star Cory Monteith.
Michelle posted on her Twitter page:
Thank you all for helping me through this time with your enormous love & support. Cory will forever be in my heart.
She also posted a picture of the pair together.
via Lea Michele/Twitter
Monteith died of an alcohol and heroin overdose in Vancouver earlier this month.
And the rest of the day's celebrity dirt…
Miss yesterday's Dredge about Miley Cyrus making a show of Niall Horan? Well read on so>