IN JUST A FEW short months, blogger/actor James Butler (AKA JamesPatrice) became one of the biggest names of Irish Snapchat, thanks to staging impromptu music videos in his kitchen, sneakily filming his mam, and generally being hilarious.
He now has over 27,000 followers on Snapchat alone and people regularly approaching him on the street for selfies. So how did he do it? Here are a few of his Snapchat tips.
1. Don't be a copy cat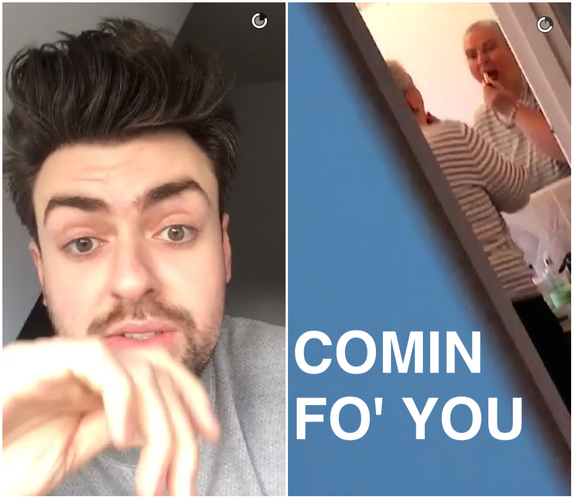 Snapchat / jamespatrice Snapchat / jamespatrice / jamespatrice
"Be unique," says James. "Everyone has different styles, different types of humour. Don't copy what works for someone else – having your own identity is important."
2. Don't take yourself too seriously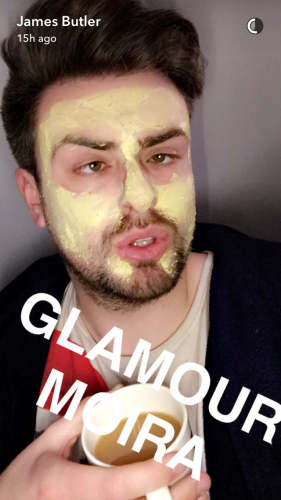 Snapchat / jamespatrice Snapchat / jamespatrice / jamespatrice
Snapchat isn't Instagram. No need for filters or flattering lighting or very serious subjects.
3. Make it personal
The big draw of Snapchat is the chance to peer behind the curtain of people's daily lives, so by all means get personal – but not too personal. Says James:
Bring people around with you on your day-to-day life! It's kind of like being with your mates – I'm not going to snap myself doing a number two, but I put my friends in it, my family… to an extent now, obviously.
4. Don't try and stage it
People will be able to tell, and where's the fun in that?
James doesn't plan his Snapchat and doesn't try to force it, either: "It can be quite sporadic – some days I could have 50 snaps, and other days I'll have ten."
5. Think about what you'd like to see yourself
Snapchat / jamespatrice Snapchat / jamespatrice / jamespatrice
"[My Snapchat] works because I'd be doing it anyway," James says. "My mam rants all the time, so it's fairly easy to hold up the phone and get her doing it. But if you're interested in beauty, for example, snap about beauty."
6. Do it every day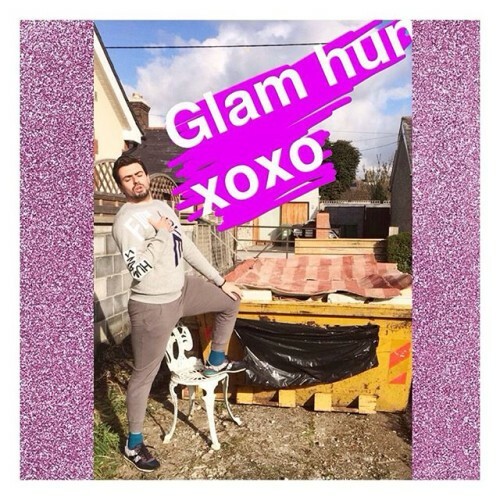 Instagram / james_patrice Instagram / james_patrice / james_patrice
For me, there's no reason to not be there every day. It's not a hindrance to me – I'm lying there in my own sh*te, so why not snap while I'm waiting for Eastenders to come on? I'd miss it if I wasn't there every day!
7. Snap back
"There are always loads of snaps coming in asking me stuff like where I get my eyebrows done – which for the record, I do myself – and it's fun to have the chats with people," James says.
8. Most importantly, look as 'vile' as possible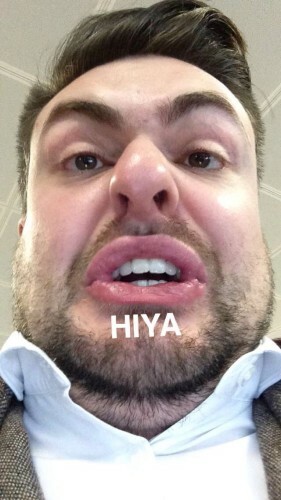 DailyEdge.ie DailyEdge.ie
Those are James' own words. Here's why:
That's the great thing about Snapchat – if you look horrific, people see you in real life and they're like "Oh actually, he doesn't have 20 chins." Well, from a certain angle at least.
Now go forth and snap like a pro.
Sprite / YouTube
DailyEdge is on Snapchat! Tap the button below to add!