JAMIE DORNAN HAS been known to reveal TMI on Graham Norton's show, or just generally act the mick.
On his first appearance, he did his strange walk.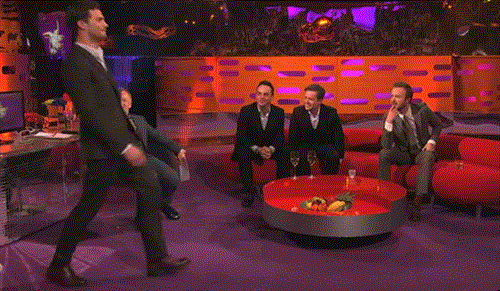 Then, on his next appearance, he spoke about gluing a wig on his bits.
Right in front of Liam Neeson, the NERVE.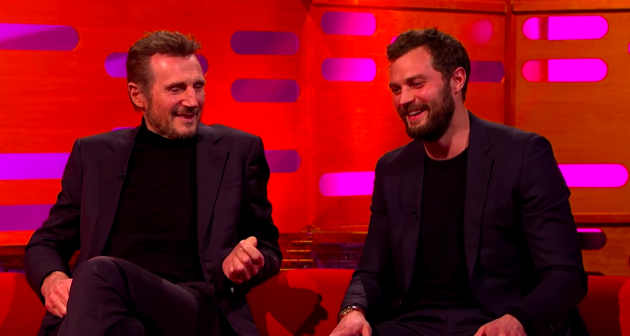 Last night, he had another belter for us.
Appearing alongside Whoopi Goldberg, Harry Connick Jnr, and Rosamund Pike, Jamie decided to let us all know about a story that would scandalise the most liberal of minds.
Basically, he revealed that he once had a poo in the bath as a child, and his dad caught him out on it.
It'd be kinda hard not to get caught like, when you leave the evidence there.
The Graham Norton Show / YouTube
Right. Why tell this story, ever? Jamie is certainly doing his best to literally shit on any memories you might have from his stint on Fifty Shades. Association tactics, I see you. 
DailyEdge is on Instagram!