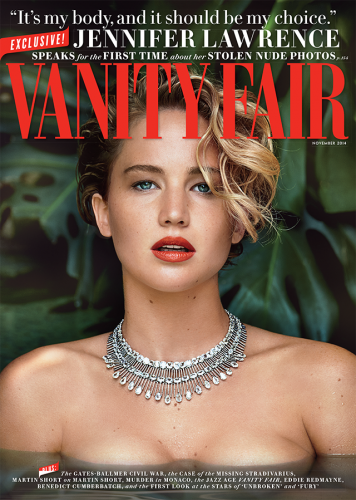 Vanity Fair Vanity Fair
JENNIFER LAWRENCE famously described the hacking of nude photos belonging to her as a "sex crime".
However, in the full Vanity Fair interview those quotes were taken from, she also jokes about the images.
She said:
At least I'm not a hermaphrodite. I could have been outed – 'Jennifer Lawrence, hermaphrodite!'"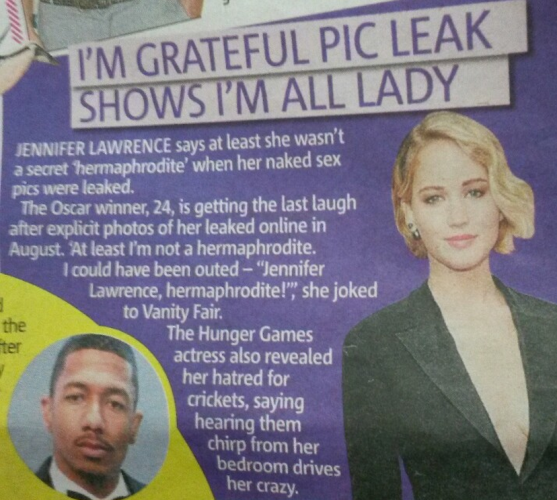 Tumblr Tumblr
Her words have sparked an angry reaction online. Some readers have branded them offensive and transphobic.
One Twitter user implied that Lawrence gets an easier time because of her profile.
Lawrence has spoken out strongly against the release of the stolen images, and against anyone who has viewed them. She told the magazine:
Anybody who looked at those pictures, you're perpetuating a sexual offense. You should cower with shame.
h/t Uproxx