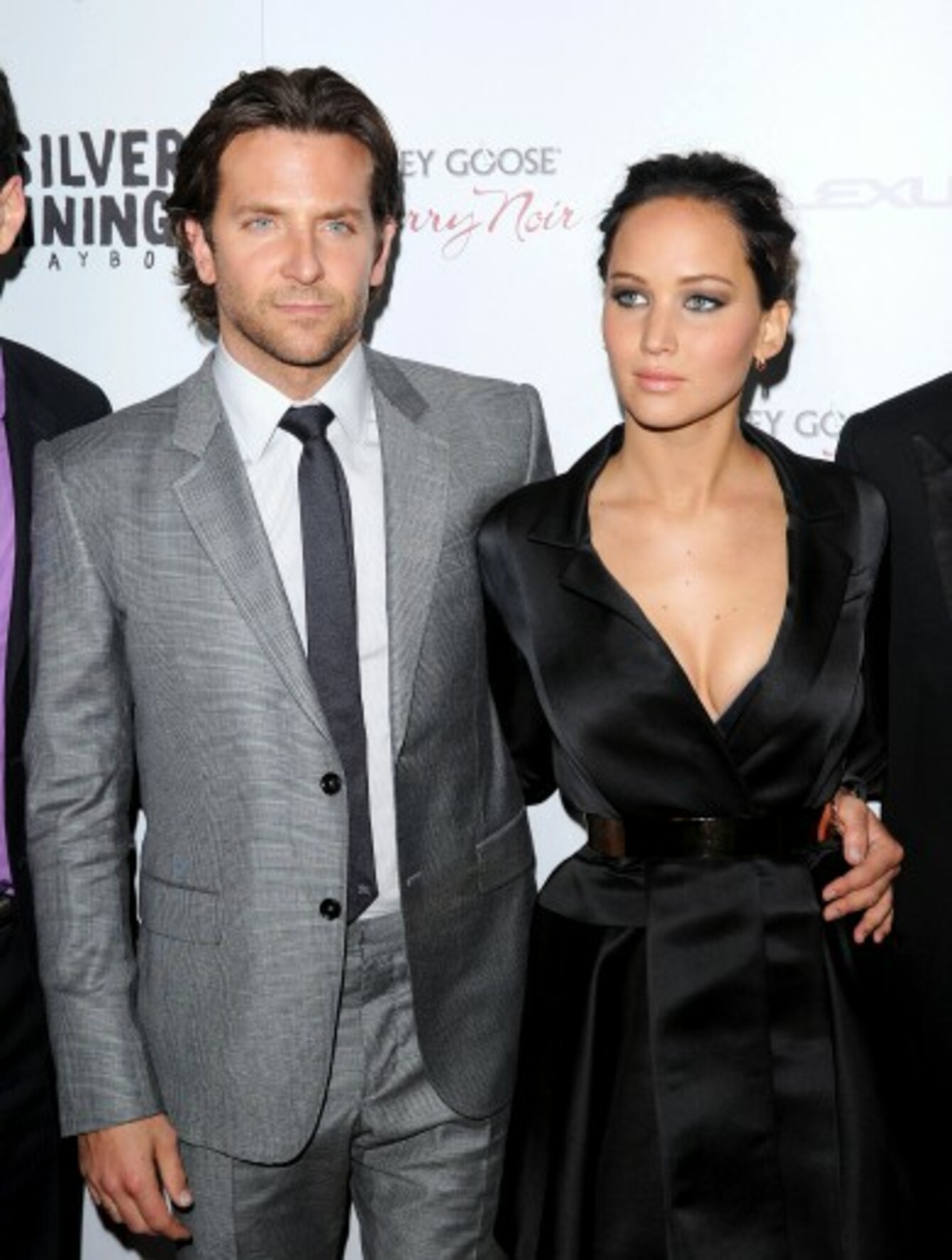 Where's that other hand Jennifer?
Image: Vince Flores/AFF/AFF/EMPICS Entertainment
Where's that other hand Jennifer?
Image: Vince Flores/AFF/AFF/EMPICS Entertainment
EVERY WEEKDAY MORNING, the Daily Edge rounds up the best of the day's celebrity dirt from the top to the very bottom. Here's The Dredge.
#J-LAW AND B-COOP Any excuse to talk about the luminous Jennifer Lawrence is a good enough reason for us.
Her Silver Linings Playbook co-star Bradley Cooper (swoon) says he'd love to work with her again, but she's probably sick of him. (Daily Mail)
The pair have already filmed a second film together – a thriller called Serena, and Cooper is afraid that Lawrence might be sick of the sight of him.
Is it possible to get sick of the sight of either of these people?
Why don't you two just get married? We think that would be best for everyone. *Swoon squared*.
Meanwhile Cooper has said that he'd be interested in playing the role of Lance Armstrong in a film, calling him a "fascinating character". (BBC)
#BABY BUBLÉ Michael Bublé and his lovely lady wife Argentinian model Luisana Lopilato are expecting a baby, and just look at how they announced it.
Lopilato posted on her blog that "Mike and I have big news for you", which led people to a YouTube video with this message:
The video is accompanied by Bublé's song "Just Haven't Met You Yet".
Oh my. The cuteness. It is overwhelming.

YouTube/LuLopilatoOfficial
#THINK BEFORE YOU TWEET Vogue McFadden (neé Williams) has advised people on Twitter to think about what they are tweeting after receiving some fairly vile messages telling her and hubby Brian (neé Bryan) McFadden that they should take their own lives. (Twitter)
The gross account has since been deleted but not before Vogue told the user that he was "disgusting" and that she felt sick reading his tweets. Another user that got involved has also since deleted their account.
Here at DailyEdge.ie we saw the original tweets, and they were vile. Good riddance @joeob701. You nasty!
Look at their little faces (@VogueWilliams)
And the rest of the day's dirt…