EVERY WEEKDAY MORNING, DailyEdge.ie rounds up the best of the day's celebrity dirt – from the top to the very bottom.
#ULTIMATE BFF: Jennifer Lawrence's campaign to make us all fight to the death, Hunger Games style, in a competition which decides who gets to be her BFF continues with the emergence of the most amazing GIF of all time.
The Luminous One attended the Met Gala on Monday night with all the other famous people in the world, and the evening's Punk theme resulted in some questionable outfits.
Sarah Jessica Parker went the whole hog as usual with a mohawkesque headdress, and our J-Law reacted to it appropriately.  Feast your eyes on this:
Doug Peters/EMPICS Entertainment
Magnificent.
#ZUUUUUH?: In what is simultaneously the most surprising and least surprising news we've heard of late, Pete Doherty and Macaulay Culkin are reportedly living together in Paris. (The Sun)
Apparently, the lads met a couple of years ago when they made a film inspired by ketamine, and bonded over a love of music and art.  Of course they did.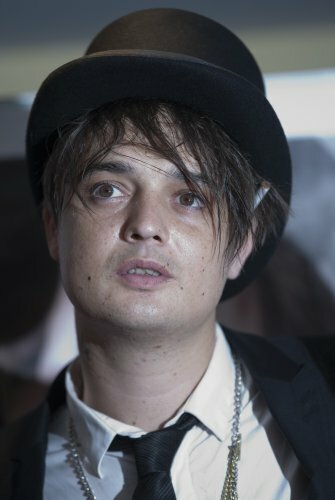 It's hard not to think that things would be infinitely better for Pete if he'd just have a wash.  Jacques Brinon/AP/Press Association Images
#YOU GO GLEN COCO: The artist formerly known as Les Battersby (Bruce Jones) is working as a car mechanic now, six years after he was fired from Coronation Street due to his issues with alcohol and depression (The Sun).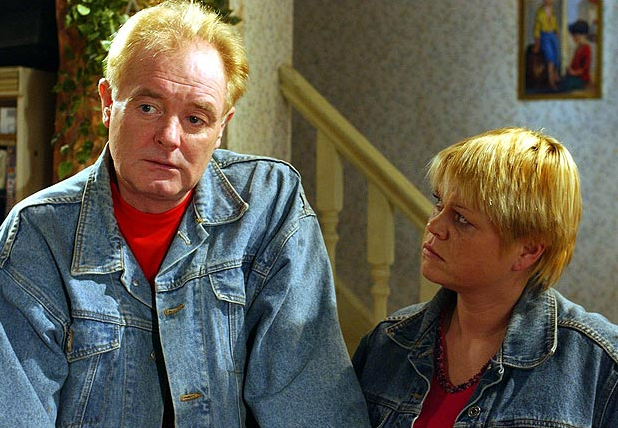 Granada
He's loving it too, saying:
I love it. I've learned how to change tyres, strip exhausts, put them back and how to make a good cup of tea! Customers say, 'Thanks for fixing my tyre, Les!'
We know.  How in tarnation did he make it to the age of 60 without learning how to make a good cup of tea?!?  The mind boggles.
All the same, we say good for you Les!
And the rest of the day's dirt…
Aaron Paul, aka Breaking Bad's Jesse Pinkman, is clearly sound.  He gifted the cast and crew with personalised Irish whiskey.  A man of taste!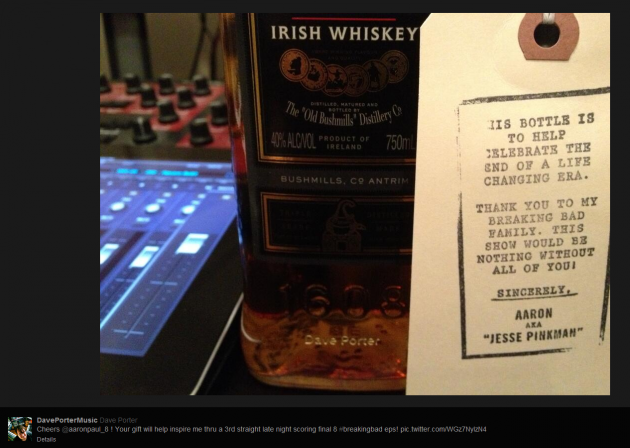 Rita Ora is apparently getting up close and personal with Calvin Harris. (The Sun)
Lauryn Hill is going to jail for three months for over unpaid tax bills. (The Sun)
Adele loves an auld rummage at a second hand shop (presumably cackling and saying OHMAGAWD the entire time). (The Sun)
Miss the Dredge yesterday?  Then you'll want to see Harry Styles holding the world's best gig sign…>