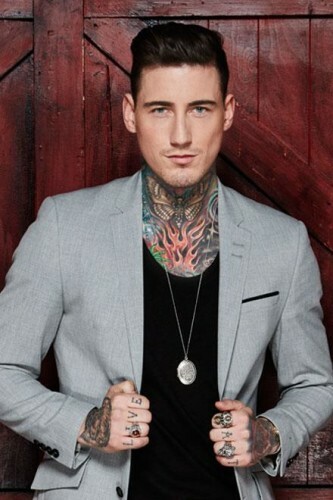 Channel 5 Channel 5
THIS YEAR'S TOKEN Irish Celebrity Big Brother contestant is 25-year-old Jeremy McConnell.
"Who?" we hear you crow gleefully.
Jeremy McConnell. Model, reality star, former Mr Ireland contestant, seducer of beautiful women, lover of w*nking… you get the picture.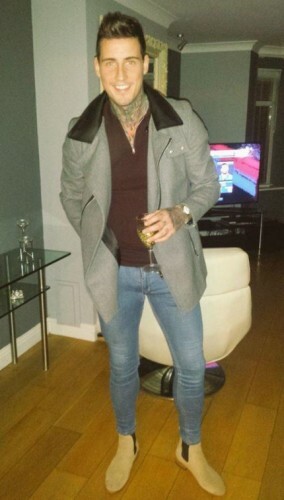 @jezzamcconnell @jezzamcconnell
He's also easy on the eye, according to many people who tuned in to see him enter the house last night…
The Irish weren't quite as generous…
Jeremy is being tipped as the main rival for fellow CBB hunk and Geordie Shore charmer Scotty T.
Jezza is certainly quick out of the starting blocks. Asked by CBB Bit on the Side presenter Christopher Biggins how he stays fit, he responded with:
I w*nk a lot.
He's also already claimed to sport a "ten incher" and says he's not beyond getting the ride in the house.
Sex is a beautiful thing, man. I don't want to offend anyone who's watching but what happens, happens.
He's a sensitive soul though, "not ready for the emotions of getting married of breaking up again". That doesn't mean he's celibate though:
You still have to dabble. You might get sick of the odd job in the shower, you know what I mean.
We do Jezza. We do.
And as for the type of lucky lady who might catch his eye? Some pointers:
If I knew girls that had slept with a lot of people it would put me off.
My last three girlfriends have been models. So people think I'm a player, but I'm not.
A lot of it does depend on the personality. You wake up with a slightly good looking girl three weeks down the line with her funky breath in your face, the attraction goes.
Form an orderly queue, ladies.