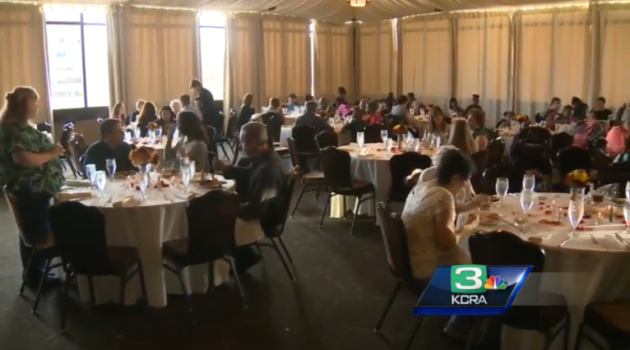 KCRA KCRA
WELL, HERE'S ONE way to make the best of an absolutely heartbreaking situation.
California woman Kari Duane's oldest daughter, Quinn, was due to get married on Saturday – but a week before the wedding, she rang her mother to tell her that the groom had called it off.
KCRA reports that the deposits for the $35,000 wedding were already paid, and non-refundable.
So Kari decided to give the wedding feast to the homeless people of Sacramento instead – according to Buzzfeed, as many as 90 guests were served a four-star meal, which included salmon and steak.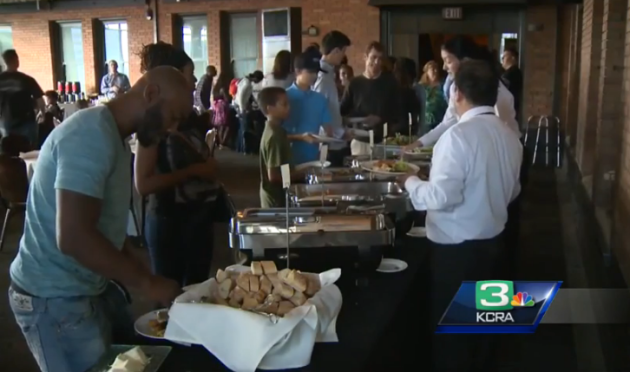 KCRA KCRA
One of the guests, Rashad Abdullah, brought his wife and five children, and said the meal was a "blessing".
When you're going through a hard time and [it's] a struggle for you to get out and do something different with your family, it was really a blessing.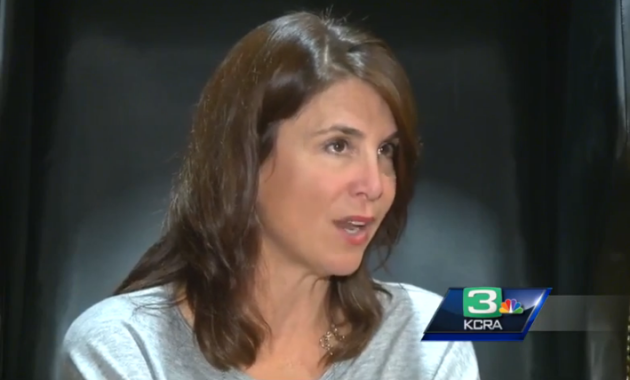 KCRA KCRA
The non-refundable flowers from the wedding were donated to a local nursing home, and Kari and Quinn will turn the honeymoon into a mother-daughter holiday.
The bride-to-be found it too painful to attend the party, but her mother (pictured above) was happy they could make something positive out of a terrible situation.
I feel a lot of heartache and heartbreak for her, but I will take something good from this, I will.