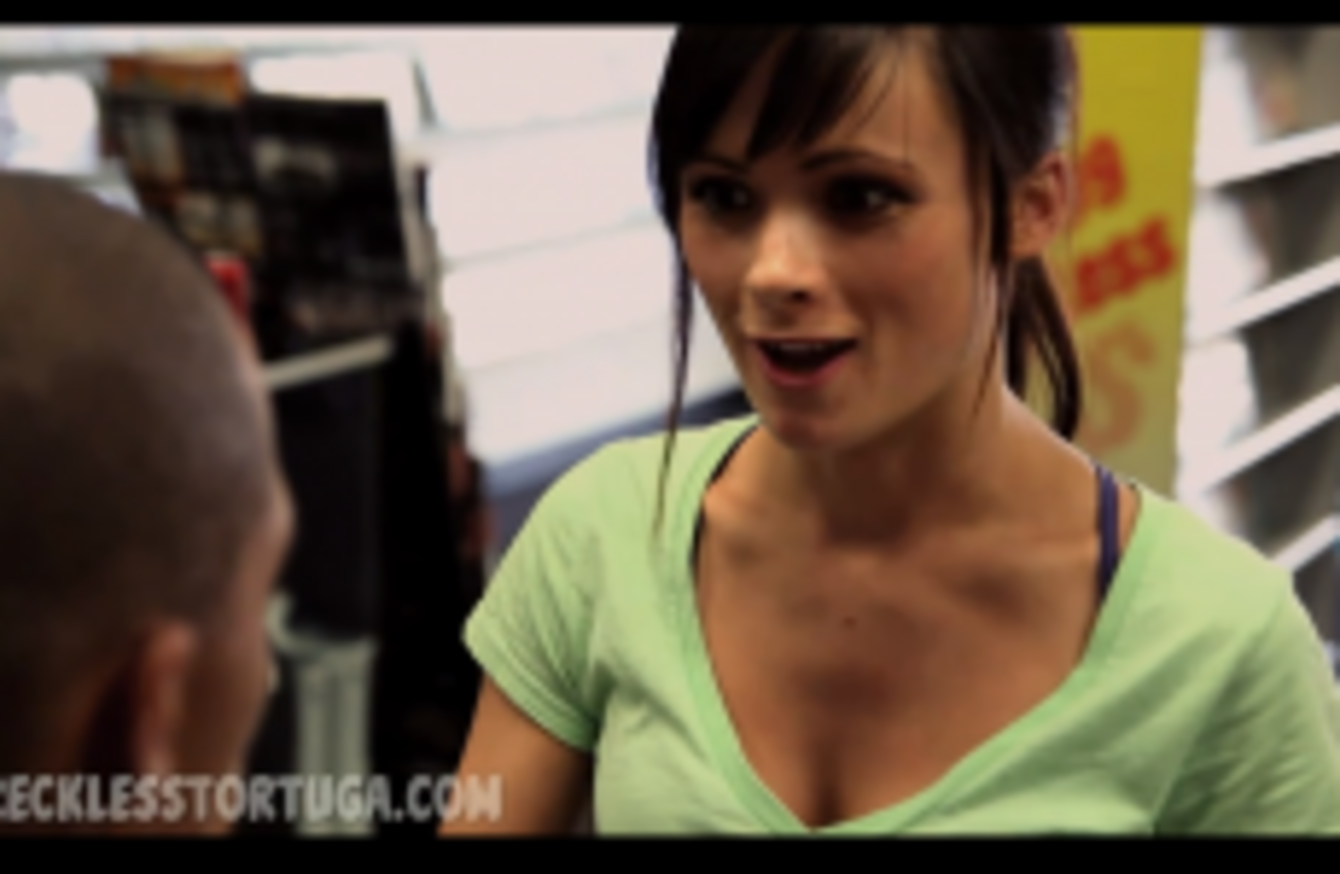 IT'S A LONG WAY to Tipperary… from a sun-drenched beach in Malibu where Cappawhite native Cathriona White has been spotted strolling with none other than Jim Carrey.
It's almost as good as the time Renee Zellweger went out with Damien Rice and they were spotted in Tesco in Celbridge.
"Who's that girl?" the tabloids and celeb websites screamed out. "Where did she come from?"
RadarOnline have rooted out a "source" who has revealed that the mystery brunette is indeed 26-year-old Irish woman White, and that she 50-year-old Carrey have been "dating for over a month" and that the actor is "smitten".
Source: RadarOnline
The source also said that Cathriona, who is a trained beautician and makeup artist, will "do anything she can to make sure she's successful… and dating Jim certainly can't hurt her career". Saucer of milk for the 'source' please.
Radar also rooted out Cathriona's Facebook page, but we here at The Daily Edge have sniffed out Cathriona's early forays into the Hollywood scene.
She's worked a lot on the set of the online TV show The Online Gamer as both a makeup artist and an actress.
Here she is as 'Female Customer #2′ in The Online Gamer: Black Ops from 2010:
And here she is in action (we're not being sarky when we say don't blink for too long, or you will actually miss her):

Here she is on the set of a fashion shoot, doing her thang (again, no blinking):
Cathriona has also worked behind the scenes on other Online Gamer episodes and most recently on the set of the short film Firefly.
We wish her all the best in her career, and her romance with Jim Carrey. How is she going to explain her romance with Jim Carrey (will she just introduce him as 'Jim'?) to her family back in Tipperary? Where did she even meet him? We have so many questions.
Are you from Cappawhite? Do you know Cathriona? FOR THE LOVE OF GOD get in touch. We want to know if Jim Carrey makes those faces all the time, and if he's planning a visit to the Rock of Cashel anytime soon. Email tips@thejournal.ie