SINGER AND ACTOR John Barrowman kissed a man during a segment of the opening ceremony of the Commonwealth Games last night.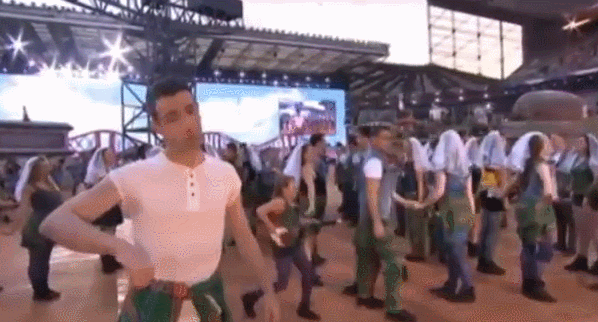 The kiss was accompanied by a voiceover proclaiming
Here's to equality in Scotland.
Broadly welcomed by viewers on Twitter, the kiss has also served to highlight the fact that homosexuality is illegal in 42 of the 53 Commonwealth countries.
This image has been tweeted and retweeted thousands of times since last night's ceremony aired live from Glasgow.
Homosexuality is punishable by imprisonment in 22 Commonwealth countries, including Ghana, Kenya, Malaysia, Jamaica, Nigeria and Uganda.
TodoAllTVChannel / YouTube