JOHN CANDY DIED 19 years ago today of a massive heart attack at the age of 43.
He's starred in some of the favourite films around Daily Edge Towers…
1. Planes Trains and Automobiles
Heartbreaking and hilarious, Planes Trains and Automobiles is arguably John Candy's best role.
He plays shower curtain ring salesman Del Griffin opposite Steve Martin's Neal Page, with both men thrown together in an effort to get home in time for Thanksgiving.
There is of course the bonus of being written and directed by John Hughes.
YouTube/MovieClips
2. Uncle Buck
Another John Hughes film, Uncle Buck sees Candy take on the role of surrogate parent to his nieces and nephew for a few days.
It stars a young Macauley Culkin and Gaby Hoffman, and delivers one of the greatest movie put downs of all time…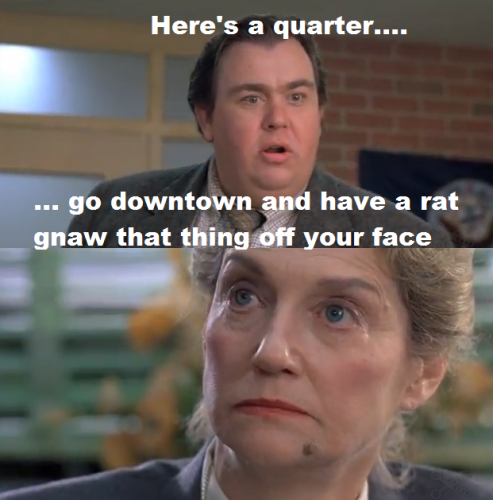 YouTube/MovieClips
Some of the greatest dance moves…
And giant pancakes…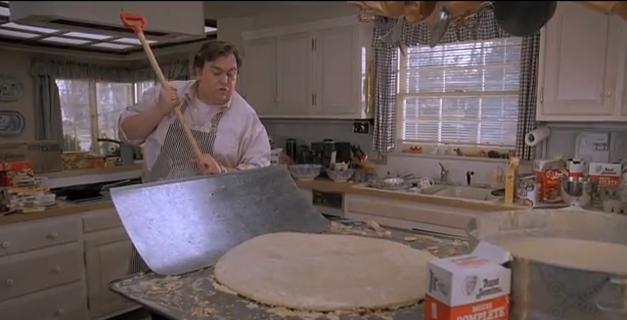 3. Cool Runnings
JAMAICA WE HAVE A BOBSLED TEAM

YouTube/LittleJewel
4. Second City
John Candy got his break in the Canadian comedy sketch show Second City Television, which also featured the likes of John Candy, Eugene Levy and Catherine O'Hara.

YouTube/OfficialComedy
YouTube/TheOfficialSCTV
5. Home Alone
You'd probably forgotten that John Candy is in Home Alone, right?
He appears in a cameo as Gus Polinski, the polka king of the mid west…

YouTube/Dawid0478
6. Spaceballs
Candy's role in Spaceballs probably doesn't capture his ability to play funny and sympathetic at the same time (like in Uncle Buck and Planes Trains and Automobiles) but it does see him play a half man/half dog (mog) called Barf, and that's good enough for us.

YouTube/Devon Moore
YouTube/AgelessTrailers
7. Wagons East
This was Candy's last film before his death, and it was on location in Mexico that he died in his sleep after suffering a huge heart attack.

YouTube/Ahfnutbar1
YouTube/OldHollywoodTrailers