TODAY WOULD HAVE been John Hughes 63rd birthday.
The writer and director died in 2009, but his legacy lives on as films like 16 Candles, Home Alone and Ferris Bueller's Day Off remain as brilliant as the day they were made.
Today also marks Molly Ringwald's 45th birthday – she starred in some of Hughes' greatest hits.
Happy Birthday John (and Molly) here are some of the many ways you enriched our lives…
1. You taught us tolerance in Planes, Trains and Automobiles
Steve Martin is separated from his family by several states and a lot of snow. He finds an unlikely travelling companion in shower curtain ring salesman John Candy.
What followed is an exercise in surviving the trip from hell.
And who could forget "THOSE AREN'T PILLOWS"…
YouTube/MovieClips
2. You showed us that it was ok not to fit it
If anyone knew how to put a bunch of misfits in a room and make it work, it was John Hughes in The Breakfast Club.
Here's a quick run down of why it was deadly: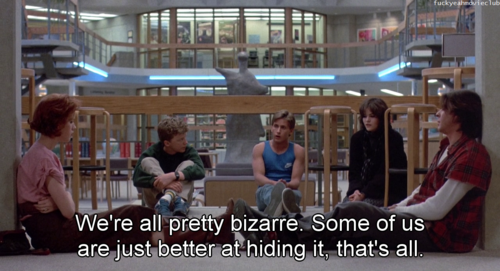 They all hated each other so much, but were all grudging friends by the end:
The cheerleader and the bad boy… there wasn't a HOPE of that in Irish schools:
YouTube/CrossingCaspian
The Simple Minds song at the end:
3.  You taught us how to be Home Alone
At Christmas we examined the 9 reasons why Home Alone is deadly.
Among these reasons were the John Candy cameo, Old Man Marley, the joy of being able to eat as much ice cream as you like, and this stinging put down:
YouTube/Burner2047
4. You made the unthinkable thinkable in 16 Candles
Imagine someone forgot your birthday? That's just what happens to Molly Ringwald:
YouTube/MovieClips
5. You showed us how to perfect the perfect sickie in Ferris Bueller's Day Off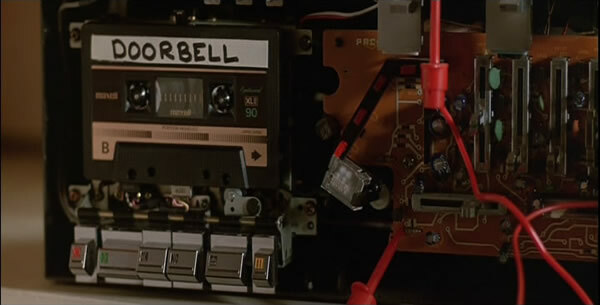 All you need is a doorbell and a complicated system of levers and pulleys
And how to pull of the perfect fake phone call:
YouTube/MyDonkness
6. You made us root for TWO guys in Pretty in Pink
Molly Ringwald fell for rich boy Blaine, but her best friend Duckie (who's now in Two and A Half Men) was just mad about her.
And who could resist this?
YouTube/Fasteez
Blaine won out in the end though, but we were torn about who we wanted her to choose:
Stuck between a rock and a hard place
Pretty in Pink also features a bonus James Spader baddie role, and he is SUCH an arse in it:
YouTube/Valerie Temple
7. You gave us Weird Science
YouTube/OldHollywoodTrailers
8. You made us wish we had an Uncle Buck
YouTube/Eddie170
9. You made The Smiths' song even more beautiful with Dream Academy's* version:
YouTube/iomelinamela
*Thanks to the various readers who pointed out it was the Dream Academy version. You know who you are, rockstars.