RYAN TUBRIDY WAS joined by Eurovision legends Dana, Fionnuala Sherry and Johnny Logan last night.
They spoke about this year's hopeful Ryan O'Shaughnessy, as well as reminiscing about their own experiences competing for Ireland in the song contest.
RTÉ RTÉ
Hang on, what's Dana looking at thought?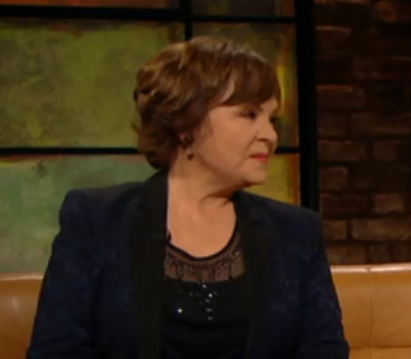 RTÉ RTÉ
Emm …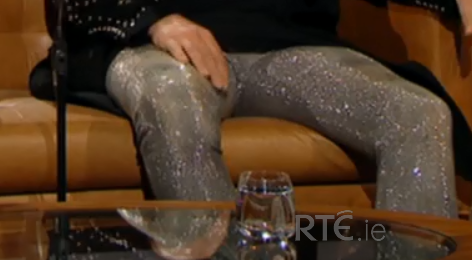 RTÉ RTÉ
Yep, the Hold Me Now's extremely glittery leggings caught the attention of the Derry native, and pretty much the entirety of the internet.
Honestly, Thanos who?
Wonder if Johnny will kick start his own 'Amy effect' and have the pants sell out across the country?
Speaking about his time on the Eurovision, Johnny admitted he was just so proud to represent Ireland.
"In 1987, I wrote the song myself and it was a huge thing for me. 1992 I wrote Why Me and sat backstage watching Linda [Martin] sing it, feeling like it was me on the stage.
"In each thing there was a different sense of achievement. I know this is going to sound really kitsch but I was just so proud to be representing Ireland."
DailyEdge is on Instagram!