OKAY, MAYBE IT'S the second greatest Channel 4 news moment of all time.
The time when presenter Jon Snow met Jon Snow from Game of Thrones might just pip it at the post.
But this is still pretty enjoyable. It's Jon Snow, standing in front of a graphic that says 'winter is coming'.
(If you've been living under a rock and know nothing about Game of Thrones references this will go completely over your head.)
Channel 4, you gang of gas tickets!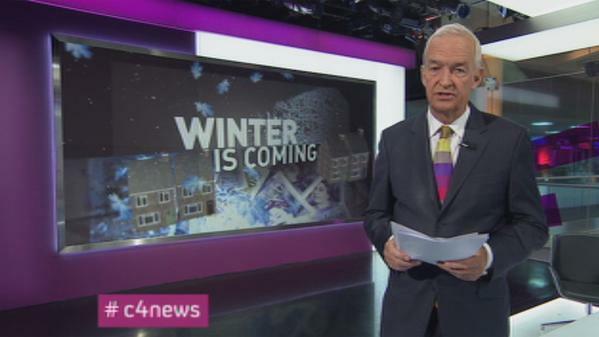 @Channel4News @Channel4News
Channel 4 news tweeted the image with the message:
He knows something after all. @jonsnowC4 presenting #c4news autumn statement analysis (not @GameOfThrones)