EVERY WEEKDAY MORNING, DailyEdge.ie rounds up the best of the day's celebrity dirt – from the top to the very bottom.
#THE CASES ARE REAL So Judge Judy was in Dublin yesterday to accept the honour of being made vice president of the UCD Law Society.
She has some strong feelings to air about the Irish legal system, and spoke to a packed lecture theatre in UCD to thank them for bestowing her with the title.
She family court and TV court judge told reporters that she loves Ireland and she and her husband have spent some time on holidays here.
However, she apparently turned down the opportunity to return for this stellar event: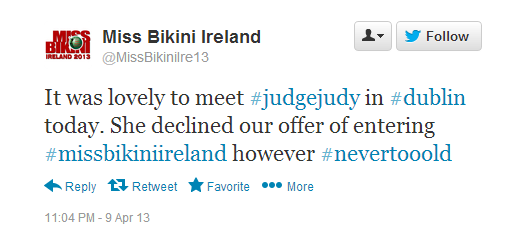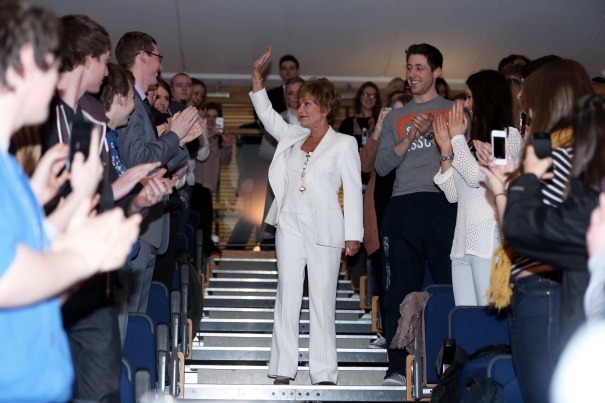 Morto. Judge Judy wore the same outfit as that girl on the right. (Jason Clarke Photography)
#LIE LOW David Letterman has gone all Dad on Lindsay Lohan asking her "aren't you supposed to be in rehab" and "why are you going to rehab?".
She wasn't too happy with him, saying "we didn't discuss this in the pre-interview" and "now you sound like Dr Phil".
Lindsay love, if you don't want to talk about yourself, don't go on David Letterman.
YouTube/CBS
#TRUTHY MAGUIRE Tom Cruise has opened up about his split from Katie Holmes for the first time, saying he "did not expect" it to happen.
Cruise told the German TV station ProSieben that "life is a challenge" while doing press interviews for his new film Oblivion. (Mirror)
It's not known if there was someone standing behind him with a heater at the time.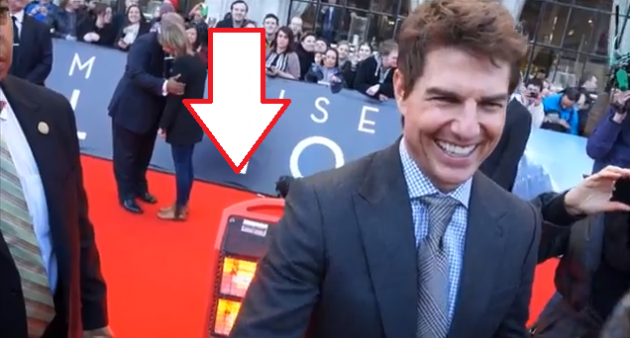 Lest we forget (YouTube screengrab/Hr H)
And the rest of the day's celebrity dirt…
Kim Kardashian is still pregnant, and the Daily Mail isn't going to let you forget it (Daily Mail)
Meanwhile Kim K's ma Kris Jenner is going to take the stand in Kim's divorce trial with Kris Humphries. So many Ks. Can anyone say KarKrashian? (Radar Online)
Harry Styles' One Direction bandmates have made a show of him on stage by namechecking his ex Taylor Swift (Mirror)
Brian (neé Bryan) McFadden didn't enjoy What Richard Did (Twitter)
Shane MacGowan is moving out of his house in Donnybrook, in his socks and smoking a fag (Irish Sun)
Did you miss out on yesterday's Dredge? Don't sweat your cacks (is that a saying?), because here it is>