CHANNING TATUM AND Jonah Hill may have been undisputed kings of the chat show circuit last night, but on Graham Norton they were more than slightly overshadowed by certain a film legend.
Yes, it was the luminous Dame Julie Andrews who stole the show, and reminded us again why we love her so, so much.
She and Jonah Hill got on like a house on fire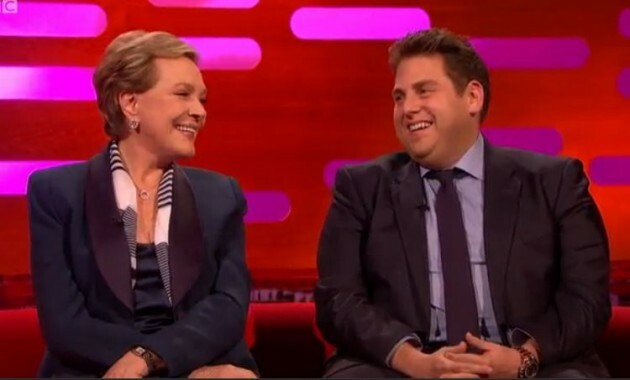 The look of love
In fact, they got on so well that they were organising a wedding before they'd even walked out on stage.
What would their couple name be? Jonie? Julah? We like both.
But also spent some time flirting with Channing Tatum
Like any woman in her position would.
Sure, she had Jonah under her thumb already, but she warned Channing that it was "early in the evening" yet. The flirt.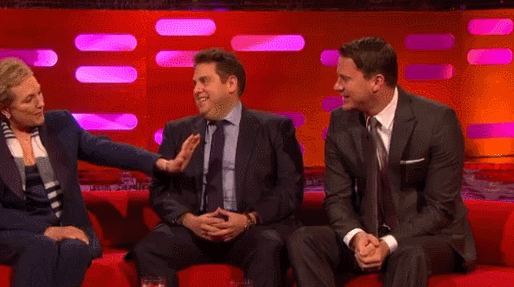 She can say Supercalifragilisticexpialidocious backwards
As she demonstrates splendidly at the start of this video.
The Graham Norton Show / YouTube
Her sassy comeback to Graham is everything:
Graham: Can you say it for us, if you can?
DJA: If you can, what do you mean if I can?
GO. GIRL.
She talks about going topless on film like it ain't no thing
And empathised with Channing (who has to get his kit off regularly) about cold filming studios.
The Graham Norton Show / YouTube
She was really excited to meet Pharrell
"Look at that bling, my god."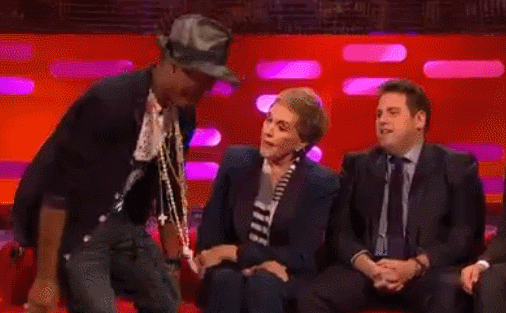 Please Julie, be our fairy godmother. It would be amazing.