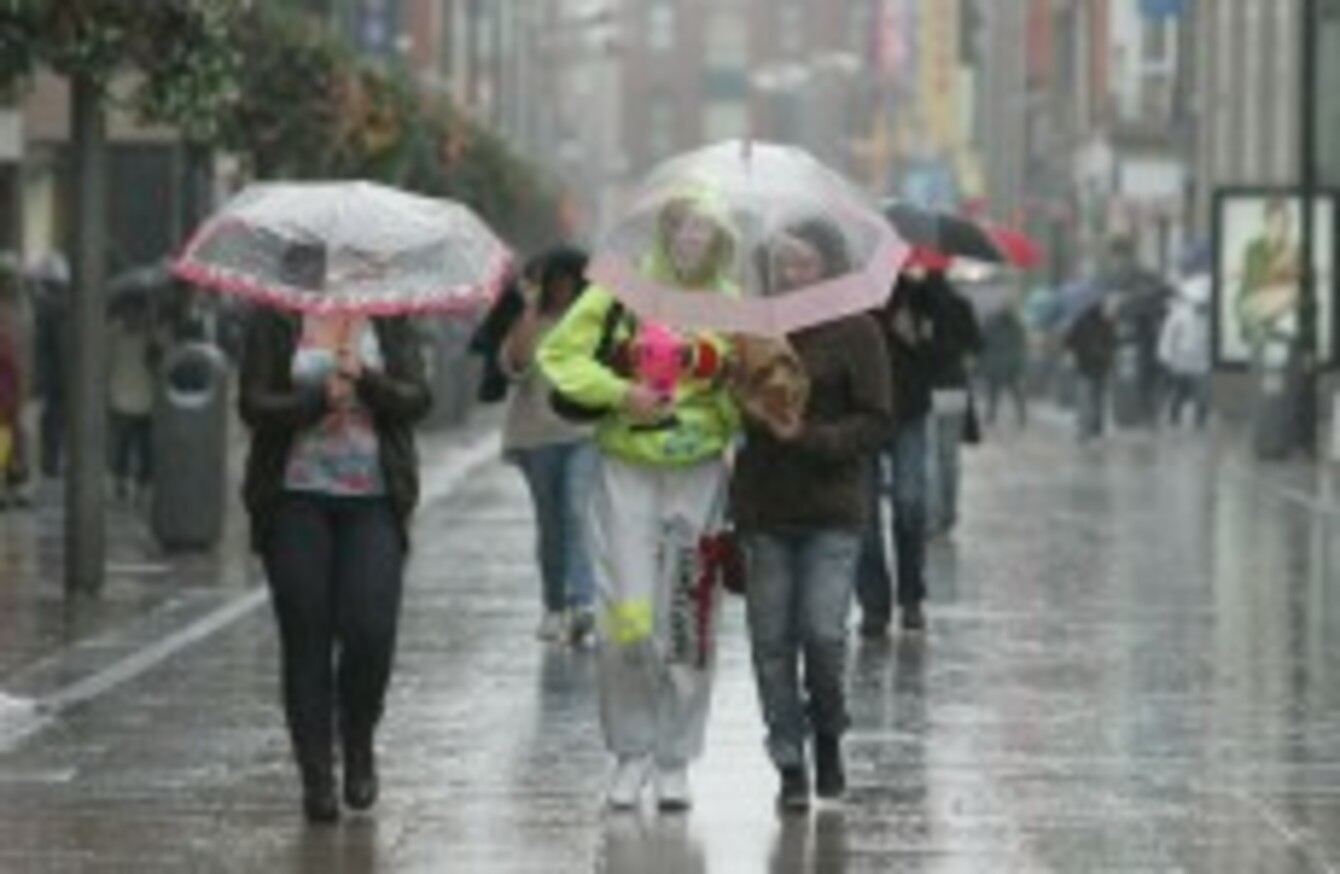 You, this weekend.
Image: Eamonn Farrell/Photocall Ireland
You, this weekend.
Image: Eamonn Farrell/Photocall Ireland
THE JUNE BANK Holiday.
Usually a beacon of hope in an otherwise turbulent and tense lead up to the Irish summer, almost guaranteed to bring us at least one day of freckle-inducing, BBQ-cleaning sun.
Usually so reliable in terms of sunshine, as the Leaving Cert students frantically try to predict which poet will come up this year (COME ON PLATH. COME ON!)
Not this year though.
Met Éireann has broken the news that this weekend is going to be cold, windy, rainy and maybe even frosty. FROSTY!
It might not be all bad though.
Let's break it down
Saturday will be dry and bright for the most part during daylight hours…
…but cloud will increase from the west going into the evening, before a band of rain spreads eastwards to all areas during the evening and early night.
The rain will clear overnight leaving the early part of Sunday dry and bright….
…..but rather cool.
Then, during the second half of Sunday, it is likely to become cloudier, with outbreaks of rain developing in the west later.
 Overnight into bank holiday Monday there are signs that it will become rather windy and wet, with the likelihood of a spell of heavy rain in most areas.
Godspeed you Forbidden Fruiters, fare thee well you Rory Gallagher Festivallers, thinking of you, you Mini Marathoners, bless you, you Slane heads.