EVERY WEEKDAY MORNING, DailyEdge.ie rounds up the best of the day's celebrity dirt – from the top to the very bottom.
#RIP MY SLEEVES Justin Bieber had a night out on the town on Sunday night after his Dublin show at the O2, but it looks like he went back to his hotel for some bromance time last night.
He and show director Alfredo Flores spent the evening after the concert ripping the sleeves off each other's shirts at the Ritz Carlton in Wicklow , reliving their carry on in the same hotel two years ago.
According to Bieber:
That's how we do it here in Ireland, rippin' sleeves.
YouTube/SuperAndersonRR
Bieber's ma is also in town for the shows. She'll be RAGING when she sees this. Does he think tshirts grow on trees?
Meanwhile The Biebs' bodyguard Kenny Hamilton made the most of staying at the Ritz Carlton: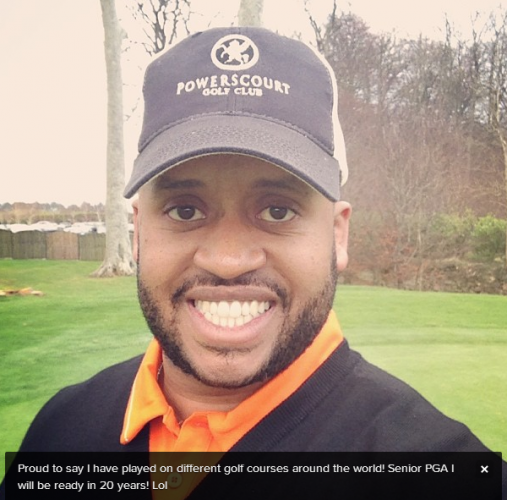 #TEN DIRECTION David Cameron is so down with the kids y'all.
Here he is hanging out with One Direction, helping them to film the video for their Comic Relief charity single.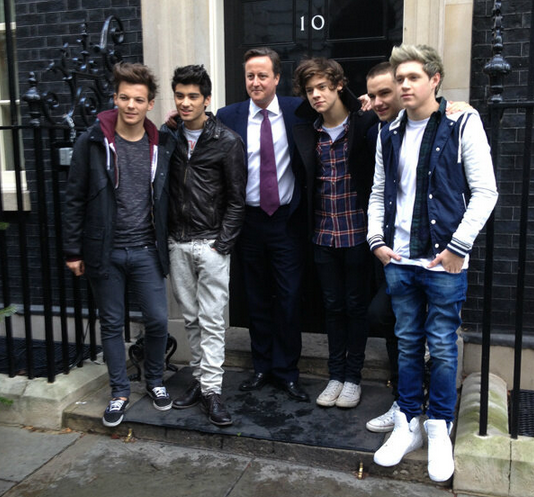 Hey lads, over here! (@David_Cameron)
Also, Niall? Yes, you, the one from Mullingar. What kind of Scuff Kote do you use on those runners? They are BLINDING.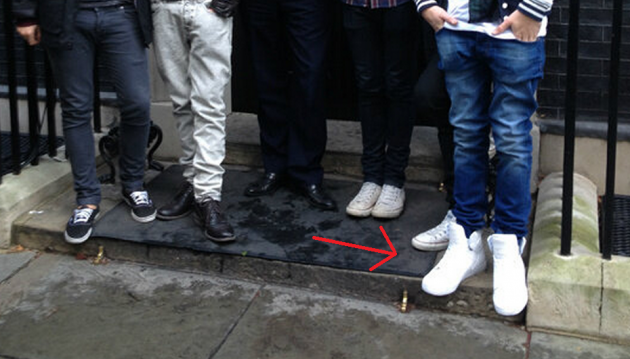 #LOVELY BABY BUMP Fergie from the Black Eyes Peas has announced that she and husband Josh Duhamel are expecting their first baby.
She's taken to Twitter to reveal the news, with a photoshopped image of her and her hubby when they were toddlers.
Is she trying to tell us something? Is she giving birth to a cat?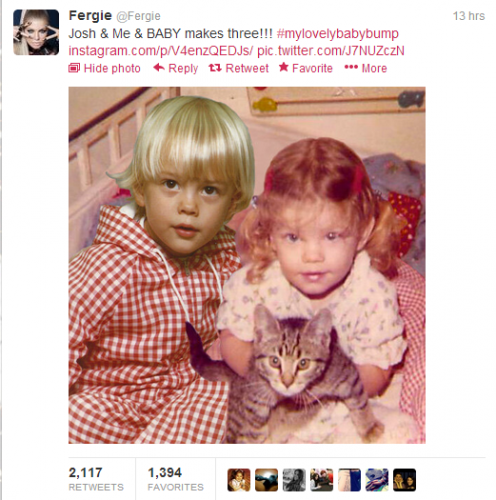 Cute pups (@Fergie)
And the rest of the day's celebrity dirt…
Billy Bob Thornton, you have grossed us out for the last time (TMZ)
Jon Bon Jovi has said he wishes he was an Irishman. Anything to sell a few more Slane tickets, eh? (Irish Sun)
Harper Beckham enjoys a spot of footy (Mirror)
Paris Jackson is also following in daddy's footsteps, posting pics of herself playing guitar on Twitter (Radar)
What's this? Does Harry Styles have a new woman. LOOK AWAY TAYLOR SWIFT (Daily Mail)