LAST YEAR WE saw a strange friendship blossom between Marilyn Manson and popstar Justin Bieber. They have worn each other on t-shirts:
And they even shared a selfie.
However, as of late, things have turned pretty sour between the pair.
NME have reported that last July, Bieber began to sell vintage Manson t-shirts with his own name on them, 'claiming that Manson had agreed to him "reinterpreting" his old tour merch'. Justin Bieber was selling the shirts for $200 each.
This all sounds a bit like Bieber hired whoever got fired for coming up with the recent Kendall and Kylie Jenner t-shirt concept.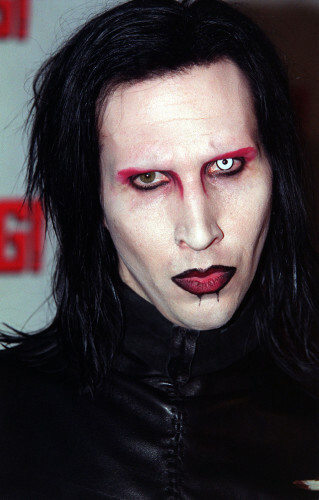 PA Archive / PA Images PA Archive / PA Images / PA Images
However, Manson spoke to Consequence of Sound about his first meeting with Bieber. Apparently the popstar was as bratty as his reputation suggests. The singer allegedly told Marilyn Manson, to his face, "I made you relevant again."
Manson told Consequence of Sound that Bieber was a 'real piece of shit in the way he had the arrogance to say that'. Manson responded with some hostility, telling CoS that "He was a real touchy-feely guy, too, like 'yo yo bro!' and touches you when he's talking. I'm like you need to stand down. You're dick height on me. Alright? So stand down, son."
Don't try be overly friendly with a goth, Justin.
Also pissed off by Bieber's behaviour towards Manson, Slipknot's Corey Taylor said that Justin Bieber can "kiss [his] ass" for the Manson t-shirt situation.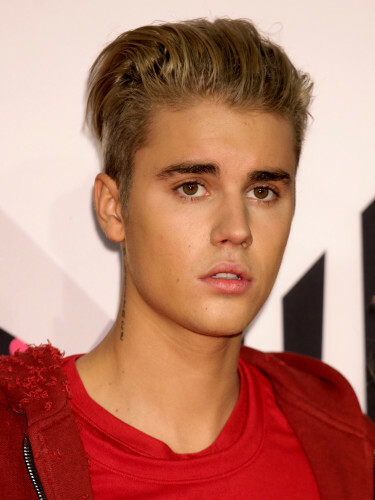 Yui Mok Yui Mok
While speaking to Howard Stern on SiriusXM, Manson said that Justin Bieber got in touch with him after reading his comments. Here's what he reportedly said:
Bro, it's Bieber what's up with that article? I thought we had a pretty pleasant interaction. Also, if anything wasn't squared with the t-shirts I'm so sorry. Anyway, regardless, it kind of stung seeing that I came off as an asshole or was just an asshole. I'm sorry.
Manson told Howard Stern that he replied "You were just being you. No beef here", which he explained as meaning "I just said 'you were just being you,' which could mean you're just being an asshole, or whatever'."
Bieber apologised again.
Honestly, I totally thought we hit it off. Again, my bad if I was an asshole that wasn't my intention. Just want you to know that.
To which Manson responded "We are cool." Then, in an even stranger twist to this story, Manson told Howard Stern that he text Justin Bieber saying:
People just made that shirt stuff into a fake feud. Let's turn it upside-down and f*ck the press and do something together. It will be the best. And don't apologise, you weren't an asshole. They asked if you were and I sort of agreed. I wasn't out to get you."
What's going on here? Do they love each other? Do they hate each other? Are they pretending to love each other? Are they pretending to hate each other? Either way, it's a completely bizarre exchange between a 48-year-old goth industrial metal artist and the world's biggest baby-faced pop star.
DailyEdge is on Instagram!