EVERY WEEKDAY MORNING, DailyEdge.ie rounds up the best of the day's celebrity dirt – from the top to the very bottom.
Kanye West has a cameo in Anchorman 2, and apparently he made 'a total nuisance' of himself while filming it. (Mirror)
How?  By playing his own album on repeat, of course!
Speaking to Jonathan Ross in an interview which will air this weekend, Will Ferrell said:
It was very surreal to have Kanye – who's such a big fan of comedy – in our movie hanging out for two days. He was playing the new tracks a lot – over and over. Even when you're trying to film, he's playing the tracks. They're loud, too.
Apparently he hung around the set as well, Ferrell said, He hung out, even after we said: 'You're done.' He was like, 'no, no' and stayed in the background, hanging out and fighting with people'.
In other Kanye news, South Park slagged him off again, in an episode where they imply that Kim Kardashian actually has the body of a 'Hobbit'.
Beyoncé has blown the collective minds of her fans and the music industry by releasing a surprise 'visual album' overnight. (Daily Mail)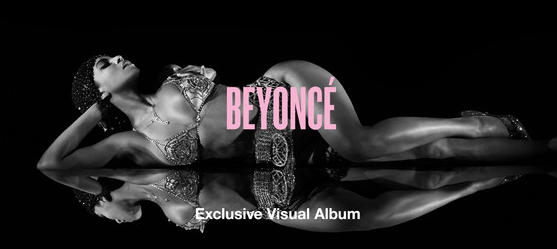 The album, simply called Beyoncé, sees each song paired up with an already made video.
In a statement released with the album, she said,
I see music. It's more that just what I hear.
There are thirty second teasers for each video on her YouTube channel, but to see the complete videos you'll have to download the album.
The album includes a duet with Jay-Z, a song with Frank Ocean, and a song in tribute to daughter Blue.
Beyonce
In unrelated news, productivity in offices across the country inexplicably dropped this morning.
Peaches Geldof is convinced her house is haunted. (Buzzfeed)
She recently moved to a big house outside London and has been Instagramming and Tweeting away about her life there with her husband and her two sons.
While posting one of her usual selfies, she noticed something spooky in the image.  A hand.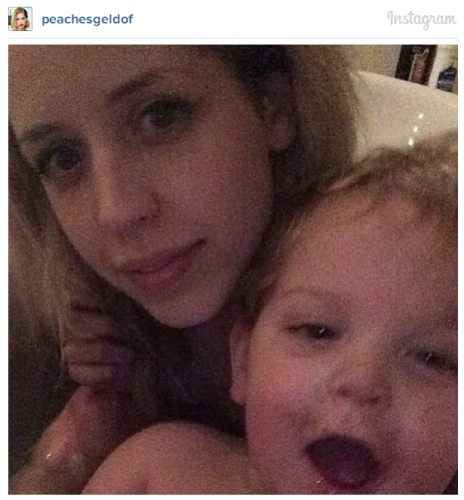 Instagram Instagram
She got really spooked as commenters shared stories of ghosts underneath the photo and decided to do some research about the house's history, finding out that,
The house was built in the 1920s by a rich man and his pregnant wife. However, his wife had a stillborn baby and was so grief-stricken she went mad. She apparently drowned herself in the bath.
SCARY.  However, Peaches says she's ok with it.
The presence I feel isn't malignant or angry, rather maternal and friendly – the house has a lovely atmosphere.
Er… if you say so Peaches.
*Shudder*
And the rest of the day's celebrity dirt…
Fearne Cotton is engaged to that guy who's the father of her son and whose dad is Ronnie Wood. (Daily Mail)
Lorde and Taylor Swift are hanging out.  Of course they are. (Buzzfeed)
One Direction visited Sesame Street. (Buzzfeed)
David Beckham isn't the only one crying in the Beckham family, he makes his kids cry too. (Mirror)
Cameron Diaz shared a snap of her makeup-free holding her new book about body image. (Daily Mail)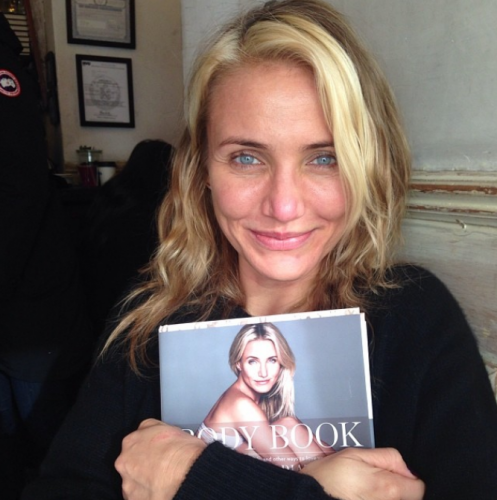 Instagram Instagram