EVERY WEEKDAY MORNING, DailyEdge.ie rounds up the best of the day's celebrity dirt – from the top to the very bottom.
#OH BABY: Katie Price gave birth to another child over the weekend, and named him Jett Riviera. (Mirror)
That's right, JETT RIVIERA.
He was born eight weeks premature, weighing just 5lbs 2oz, and is being kept in hospital until he gets a little bigger.  Katie is reported to be spending all of her time by his side.
In the most magnificent piece of baby-naming since…well…ever, Katie announced her son's birth on Twitter and thanked followers for their support and messages.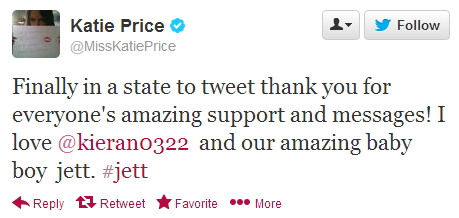 Now it just remains to be seen how Jett will cope with having the most magnificent name of all time.
One can only assume he'll only ever wear clothing adorned with palm trees and pineapples.  Or become the spokesperson for a range of men's cosmetics.  Or lauch a range of Jett-skis. Or…well, with a name like that the possibilities are endless.
#LOHAN BEHOLD: Lindsay Lohan's first interview since her most recent stint in rehab aired last night in the US. (CNN)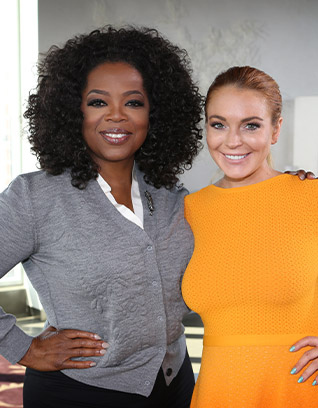 She sat down with Oprah for an hour to discuss her life before and after spending 90 days in treatment.
Over the course of the interview she indicated that this was the first time she had taken rehab seriously, and that alcohol was the substace she was truly addicted to.
Lindsay said that she'd only done cocaine 10-15 times, when it appeared at parties:
It was like a party thing. People would have it and I would do it.  It went hand in hand with drinking."
She also said that she was no longer on any prescription medication, other than something to remedy acid reflux, and acknowledged that she had been a mess for a long time.  She attributed her issues to growing up in a chaotic environment, and having too much money at a young age.  Now though, she feels 'whole again'.
Quick, someone tell Atomic Kitten!  There's got to be a way they can use this to their advantage.
#DAT HURRRRRR: What in tarnation is going on with Beyoncé's hair?!?
It was only a week ago that she premiered a cropped haircut, but now she has a bob.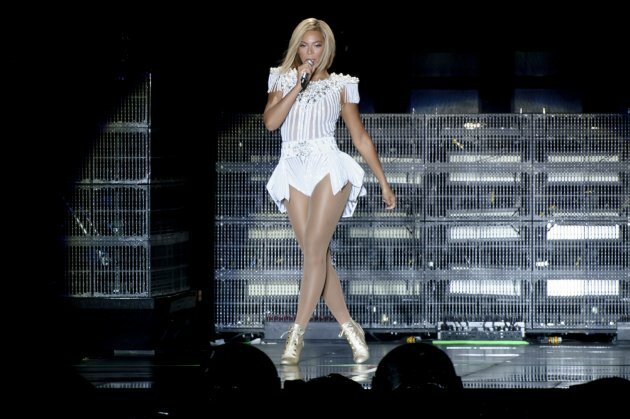 Jonathan Short/AP/Press Association Images
MAKE UP YOUR MIND, BEYONCÉ!
She performed at V Festival in the UK over the weekend, where not everyone was impressed.
Could it be that her hair is the source of all her powers?
Yui Mok/PA Wire
We'll just have to wait and see.
And the rest of the day's celebrity dirt…
One Direction fans may have a new girlfriend to hate, Liam Payne's hooked up with an old school friend. (Mirror)
Lady Gaga had a lengthy Twitter rant, accusing Perez Hilton of stalking her. (Mirror)
Kim Kardashian was out in public again. (Radar Online)
Jessica Simpson's little girl is unspeakably cute.