EMPICS Entertainment EMPICS Entertainment
TWO YEARS AGO, Katy Perry decided she wanted to buy a convent in California and re-purpose it into a home for her mother and grandmother. Strange, but harmless enough, right?
The 33-year-old singer had agreed to buy the property for $14.5 million, but the owners of the convent (nuns with the Sisters of the Most Holy and Immaculate Heart) moved to sell the property to a business woman named Dana Hollister before Perry's deal was finalised.
Hollister had intended to turn the property into a boutique hotel. Perry then sued Hollister for 'fraudulently' convincing the nuns who lived there to back her bid over Perry's.
One of the nuns said that Dana had told them the property would be 'open for the public to enjoy', while Perry would just use it as a 'private home, a hideaway'.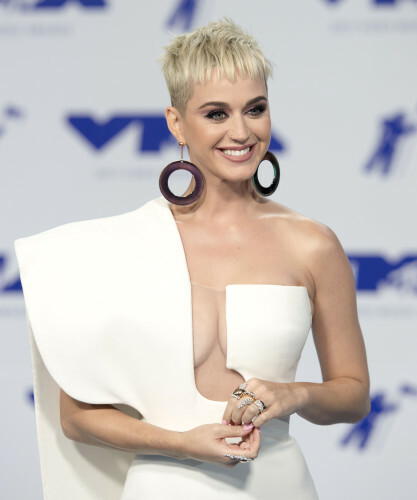 David Bro David Bro
The nuns gave various reasons as to why they were uncomfortable selling the property to Katy Perry.
One of the nuns, Sister Rose Catherine Holzman accused Katy Perry of practicing witchcraft because she went on a Salem Witch Walk in 2014.
I'm sorry but I am just not into witchcraft and I am just not into people who are into witchcraft. It disturbs me and that was our mother house and our retreat house and it's sacred ground.
Sister Rita Callanan told the Los Angeles Times:
I found Katy Perry and I found her videos and… if it's all right to say, I wasn't happy with any of it.
Despite this, the nuns were on Perry's side in the case, and agreed that Dana Hollister had 'acted with malice' in blocking the sale.
$10 million (or €8,473,500) was awarded to be split between Perry and the Catholic Church. The church explained that they took action because Hollister paid just $44,000 for the property, making the sisters feel as though they had been taken advantage of.
You could say that the nuns were hot then they were cold, they were yes then they were no.
The archdiocese released a statement on the case:
Hollister knowingly took advantage of two of the elderly sisters which jeopardised the future health and well-being of all IHM sisters (Servants of the Immaculate Heart of Mary).
They added:
Hollister's actions left the IHM Sisters with almost nothing for their property, while she took possession of their former convent to prevent the sale of the property to Katy Perry who had presented a cash offer of $14.5 million.
Katy's lawyer Eric Rowen said that the singer was 'extremely pleased' with the jury's understanding and is 'hopeful that the jury's decision will pave the way for her to complete the purchase of the property without further interference'.
DailyEdge is on Instagram!