Hubert Boesl Hubert Boesl
WE ALL REMEMBER Keira Knightley's massive breakthrough in the 2002 sports rom-com Bend It Like Beckham. 
In the years that followed, Knightley took on a pretty big role in the Pirates of the Caribbean series, before getting involved in a heap of period films. There are so many: Silk, King Arthur, The Edge of Love, The Duchess, Anna Karenina, A Dangerous Method, Atonement, and Pride & Prejudice to name but a few.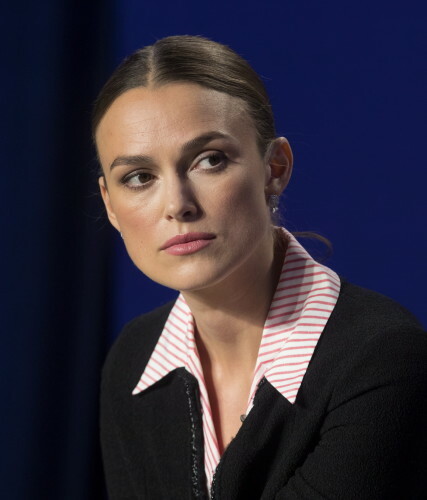 The Canadian Press / PA Images The Canadian Press / PA Images / PA Images
However, Knightley is pretty happy to work on period films and doesn't believe that she's being typecast. At the moment, the actress is promoting her new film Colette at the Toronto Film Festival, and while speaking on a panel she said:
There's a negativity around [period dramas] because predominantly, they're female. The strongest characters I've found have been in period roles.
The 33-year-old actress said that she considered "swearing off the genre" for a while, but was drawn back in by several very strong scripts. The latest of which, Colette, tells the story of a French author who was pushed by her husband to write novels under his name. 
When Colette's novels began achieving wide success, she decides to fight to make her talent known and challenge the gender norms of the 20th century. The biopic is based on the life of Gabrielle Sidonie Colette, who wrote the novella Gigi and won the Nobel Prize in Literature in 1948. 
Hubert Boesl Hubert Boesl
Keira Knightley said that she "instantly felt connected" to Colette's story, and believes that it is "very relevant" to current discussions about gender roles.
It's the story of a woman who's finding her voice and her true self and allowing herself to live courageously. I stood very tall when I played Colette. She was a maverick. 
Colette might not be Keira's last period drama, either. The actress is reportedly interested in playing Josephine Bonaparte and Florence Nightingale. 
DailyEdge is on Instagram!