SO, FOR ANYONE who doesn't know, the Pulitzer Prize was first established in 1917, and in all that time, the only genre of music which has been awarded the prestigious accolade was jazz and classical.
Until now, that is.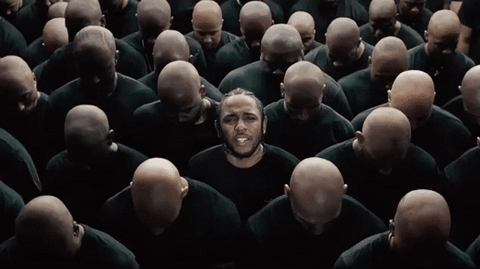 Step forward Kendrick Lamar.
The rapper has made history after becoming the first hiphop artist to win the highly-acclaimed award for achievement in musical composition following the release of his album, DAMN.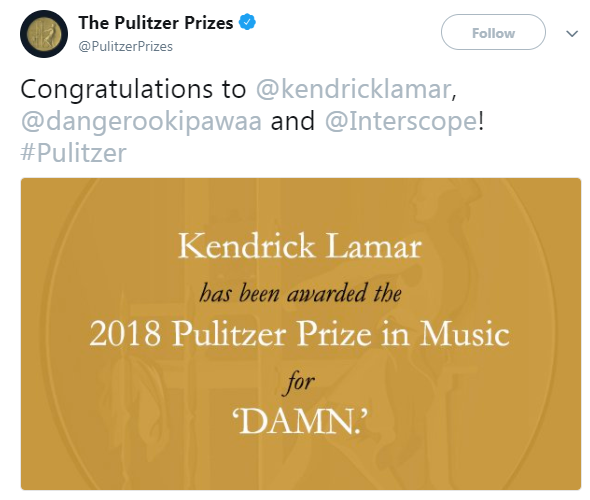 PulitzerPrizes / Twitter PulitzerPrizes / Twitter / Twitter
Addressing issues including protest, black empowerment, violence, and Trump's presidency, the album is considered an unflinching portrayal of modern American life.
Indeed, the 30-year-old's recognition from an award which has, over the course of its 91-year-run been branded relatively esoteric, is considered a major step in the right direction.
Oh, and the fact that award went to an album that didn't secure itself a win for Album of the Year at the Grammys? Even more staggering.
And naturally, Kendrick's fans are absolutely buzzing.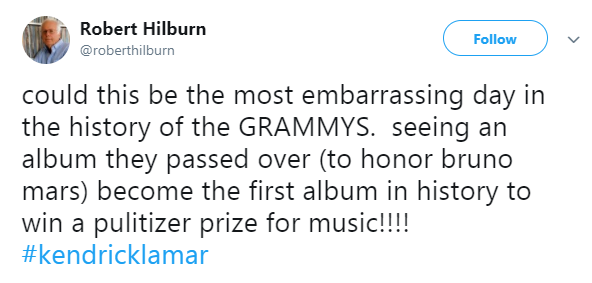 roberthilburn / Twitter roberthilburn / Twitter / Twitter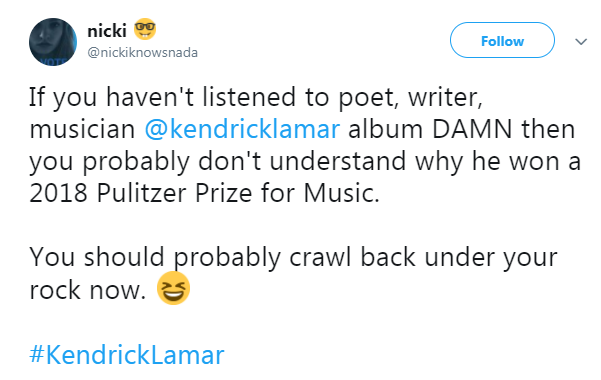 nickiknowsnada / Twitter nickiknowsnada / Twitter / Twitter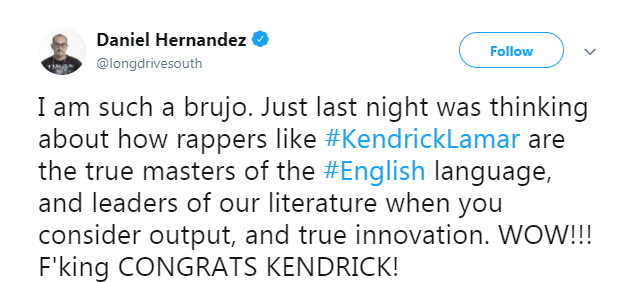 longdrivesouth / Twitter longdrivesouth / Twitter / Twitter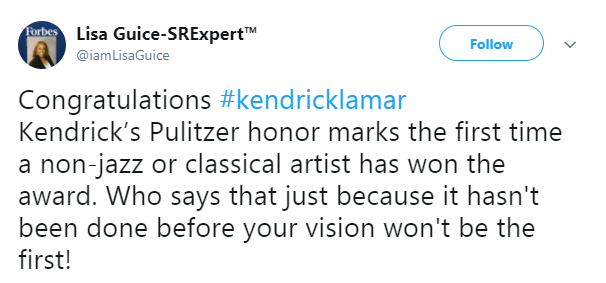 iamLisaGuice / Twitter iamLisaGuice / Twitter / Twitter
abc7george / Twitter abc7george / Twitter / Twitter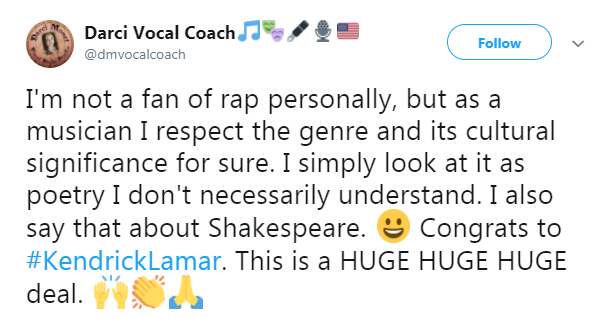 dmvocalcoach / Twitter dmvocalcoach / Twitter / Twitter

PetraMalusclava / Twitter PetraMalusclava / Twitter / Twitter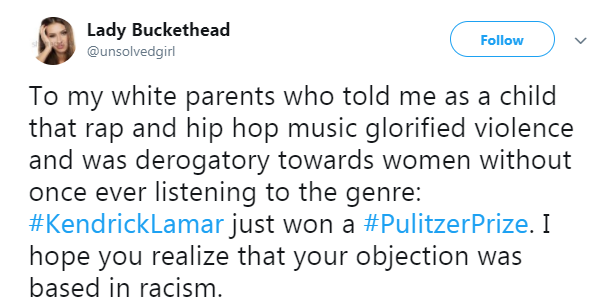 unsolvedgirl / Twitter unsolvedgirl / Twitter / Twitter
Kendrick has yet to respond to requests for comments on the win, however Punch, the head of Kendrick's record label, Top Dawg Entertainment, is keen to remind the public just how significant a milestone this is.
Pulitzer Prize winner Kdot from Compton. I better not ever hear one of you n***as speak with anything less than respect in your mouth for Kendrick Lamar. #TDE."
DailyEdge is on Instagram!