Colm Carberry / Facebook Colm Carberry / Facebook / Facebook
AS A BEST man, it's your responsibility to ensure things run smoothly on the wedding day. But it's also your duty to rip the absolute piss out of the groom wherever possible.
A few weeks ago, Kildare man Colm Carberry decided to play a rather cruel prank on his brother who was getting married.
On the day of the wedding, Colm took it upon himself to swap his brother's wedding trousers with a pair of trousers that were a little snug.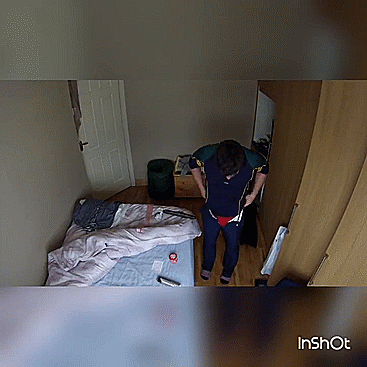 YouTube YouTube
Cue frantic cries of "They're too tight, I can't close them!"
Marty exits the room to consult his family, who are all suitably horrified.
YouTube YouTube
Before the joke is finally revealed to him.
Ah you awful c**t.
YouTube YouTube
You can watch the whole thing unfold below.
https://www.facebook.com/colm.carberry.7/videos/1578658658824547/
Pure evil.
DailyEdge is on Snapchat! Tap the button below to add!